Sorry, this event's been and gone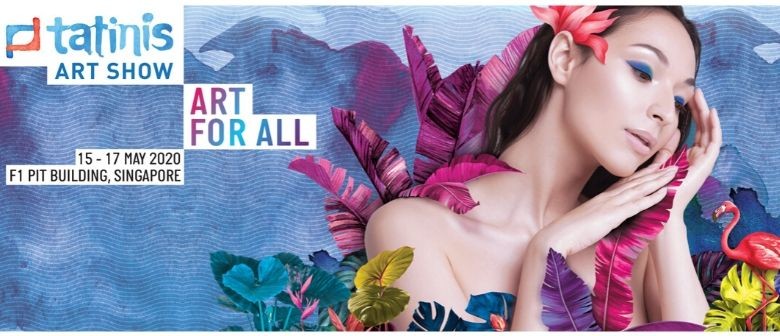 When:
Fri May 15 2020, 3:00pm–8:00pm
Sat May 16 2020, 12:00pm–8:00pm
Sun May 17 2020, 12:00pm–5:00pm
Website:
Retaking its position back in the F1 Pit Building on 15th to 17th May 2020, the fair proffers over 500 artworks from around the globe with prices ranging from SG$100 to SG$6,000. This ensures equitable acquisition across all price points of over 500 artworks, thus adapting to the echelons of art collecting in its entirety.
This year is no exception for the Tatinis Art Show Singapore in doling out a slew of satellite activities complimenting its art fair focus. Experience a sliver of the artists' career by partaking in workshops hosted by prominent personalities like the Persian Miniaturist Arash Groyan and Madhubani artist Swati Palekar, along with art studio and gallery Art and Abode with their lotus leaf painting workshop. Not forgetting the little ones, the iconic Kids Art Party this year doubles up as an interactive art event that will be the definitive fun spot for the young and old.
Education has always been the brand's underscored factor in managing ignorance towards the arts. By engaging and teaming up with industry partners, Tatinis is set to address queries at a professional level. On Friday, 15th May, Event company Hashtag Enterprise will conduct a networking session by women, for women across various fields. In a bid to empower women to excel within their industries, 30 female entrepreneurs will be granted the stage to put forth their business ideas for their audiences to contemplate on.
Special Events:
Lotus Leaf Painting with France Gaggioli - 15th May 2020, 15:00–16:30
Women in Motion - Red Carpet Evening - 15th May 2020, 18:00–20:00
Kids Art Party - 16th May 2020, 17:00–19:00
Persian Patterns Miniature and Illumination Workshop by Arash Groyan - 16th May 2020, 10:00–15:00
Pattachitra Art Workshop by Swati Palekar - 17th May 2020, 12:00–16:00
For media inquiries, please contact Ryan Mario at pr@tatinis.com.