Sorry, this event's been and gone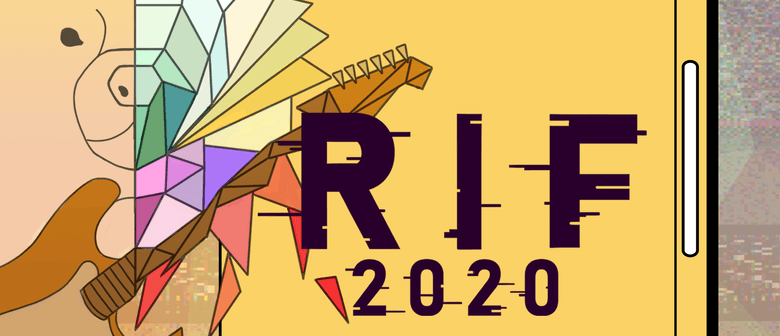 When:
Fri Nov 20 2020, 6:00pm
Sat Nov 21 2020, 1:00pm
Even COVID-19 can't stop the music as the Rock & Indie Festival (RIF) returns for its fourth edition on 20–21 November 2020 at LASALLE College of the Arts with a brand new format. Broadcasting over Facebook and YouTube, this digital music festival is set to get music lovers' blood pumping as they rave along with 19 local acts from the comfort and safety of their own home.
RIF2020 is Lasalle's first-ever digital music festival and headline acts include Subsonic Eye whose debut album was lauded by Bandcamp as 'New & Notable', making it one of the bestselling dream pop/shoegaze releases of 2017. Their latest release, aptly named Bedroom Sessions due to COVID-19 safety measures, is a show of solidarity for migrant workers, with all sale proceeds donated to non-profit organisation TWC2.
Singer Marian Carmel also makes an appearance following her recent success at the Singapore Youth Music Awards 2019 and song Might Never Get Better debuting on 10 Spotify-curated playlists all over the world. She performs her latest single Rose for the first time since its release, at RIF. Joining in the festivities is Gareth Fernandez, a familiar name on radio who released five singles last year, earning him the title of 'Top 5 Local Artists' by 987FM in 2019, and veteran rock band Astreal who returns after a two-year hiatus to perform for the second time in 2020 at RIF.
Making their hot debut at RIF are also young musicians such as Building Fire. The trio of LASALLE BA(Hons) Music students and alumni combines the guitar, violin and drums to lush, unique soundscapes for the senses. whirring is also in the spotlight for their velvety synths and layered duets. Following their highly lauded song which hit 50,000 streams and counting on The Great Singapore Replay 2, the duo has kept themselves busy in the studios and will perform a brand new hit at the festival.
RIF has grown from strength to strength through the years, drawing in a milestone thousand-strong crowd in its 2019 edition. With varying genres such as rock, indie, pop, blues, electronic and more showcased at the festival, RIF2020 promises two jam-packed days of entertainment for the music enthusiast. Returning as main sponsor of the event, in their support of incubating young talent early, is arts charity The Foundation for the Arts and the Social Enterprise.