Sorry, this event's been and gone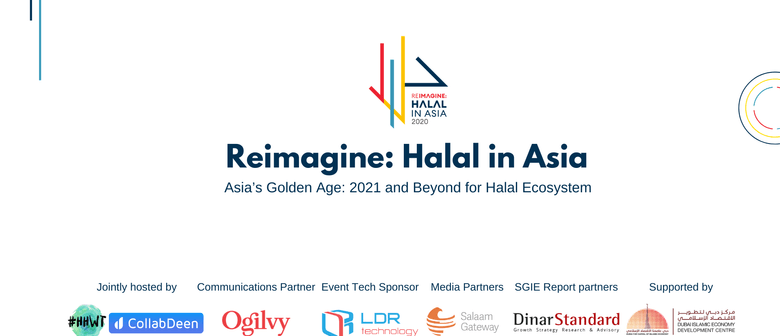 When:
Wed Dec 2 2020, 10:00am–8:00pm
Thu Dec 3 2020, 10:00am–5:00pm
Website:
COVID-19 has plunged the global economy into its most volatile state since the Great Depression. Yet, a robust and growing economic segment that is ripe for the picking – the Islamic economy and Halal industry – is startlingly untapped and misunderstood by many.
Join us for the inaugural Reimagine: Halal in Asia 2020, a virtual event from Singapore that aims to create a timely opportunity for industry leaders, innovators and entrepreneurs – regardless of faith – to learn more about engaging with Muslim consumers and building a stronger Halal ecosystem for continued economic growth in the region.
Key highlight of the event will be the launch of the State of Global Islamic Economy 2020/21, a globally recognised authoritative report that has been tracking the continued momentum of the Islamic economy since 2013. This year's report estimates that Muslims spent $2.02 trillion in 2019 across the food, pharmaceutical, cosmetics, fashion, travel and media/recreation sectors. The 2-day programme will also feature an insightful line-up of speakers to provide fresh perspectives on tapping into the Islamic market, from bringing ready-to-eat halal food into the Japanese market to innovating in the tourism sector to survive the current crisis.
This event is jointly launched by CollabDeen, a remote community collaboration platform, and Have Halal, Will Travel, a global travel and lifestyle platform for Muslims.
For a full programme line-up of the 2-day virtual event, please visit the website.
Halal in Asia's virtual event experience will also be available on CollabDeen's mobile app deen.app/reimaginehalal for both Android and Apple users – allowing event participants to engage with the event content conveniently on their mobile devices.