Sorry, this event's been and gone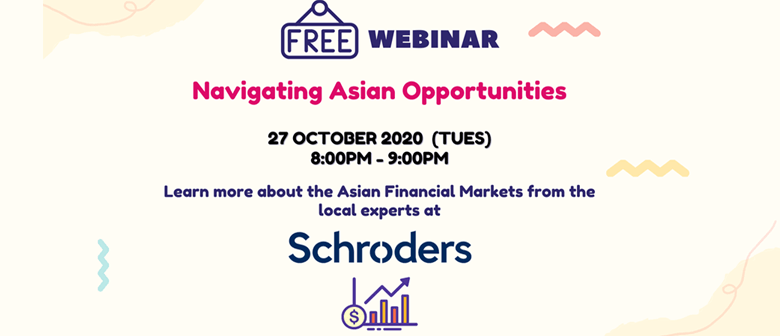 When:
Tue Oct 27 2020, 8:00pm–9:00pm
Website:
It has been a volatile year for Asian financial markets in 2020 with renewed rumblings of US-China tensions spilling beyond trade. Asian economies have imposed varying degrees of lockdown due to this pandemic and many businesses are impacted, even though restrictions are gradually eased.
- Will the unprecedented magnitude of monetary and fiscal stimulus be sufficient to support companies and households?
- How will the world look like post-pandemic and what are the opportunities in Asian Equities and Fixed Income?
This webinar brought to you by Solaris Advisory, an agency unit representing AXA Insurance Pte Ltd (Company Reg No. 199903512M)
Disclaimer: The view represented by Schroders during the Webinar is strictly their own and do not represent AXA Insurance Pte Ltd's positions, strategies or opinions.