Sorry, this event's been and gone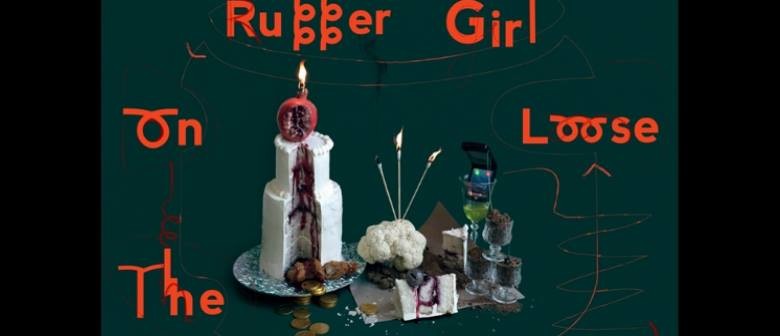 When:
Thu Mar 28 2019, 8:00pm–9:30pm
Fri Mar 29 2019, 8:00pm–9:30pm
Sat Mar 30 2019, 3:00pm–4:30pm
Sat Mar 30 2019, 8:00pm–9:30pm
Sun Mar 31 2019, 3:00pm–4:30pm
Ticket Information:
Limited Concessions for Students:

$20.00

Limited Concessions for Seniors:

$25.00

Package of 4 Or More:

$32.50

Standard - Esplanade and Me Specials:

$35.00

Additional fees may apply
Website:
A co-production with Cake.
Urban legend has it that Sophocles, the Granddaddy of Tragedy, died from holding his breath while reciting a particularly long line from Antigone, the story of a young woman from Thebes, who had the cheek to defy her uncle-ruler Creon to bury her brother Polyneices. Receiving a proper burial was a big deal then. The deceased without an appropriate send-off would be denied entry into the Underworld and forced to roam the shores of River Styx as a restless ghost forever. Antigone wasn't about to let that happen. Her refusal to snap under pressure earned her the nickname, Rubber Girl. Rubber Girl is the proverbial rebel with a cause, a poster child for every generation, politicised by necessity to change her world.
With their penchant for subverting constructs, Cake sets Thebes in a hallucinatory institution under the rule of three (Creons). TriCreon skulks the hallway with the violent physicality of West Papuan dancer Darlane Litaay, builds walls of sound with the cavernous beats of Berlin-based musician Matthias Engler, and dictates to the administration with the exacting vowels, consonants and diphthongs of Singapore actor Noorlinah Mohamed. In the airless school, Rubber Girl crumbles and rebounds with the angular athleticism of Australian dancer Sarah Chaffey. She embraces her nicotine-patched cousin-fiancé Haemon, speaks with the dead—including a bare-assed Polyneices—and wills us the courage to live life in accordance to our beliefs, without compromise, without hesitation, confronting fear, confronting death.
- Personal beliefs clash with the powers above and what a big bloody mess that can be.
- Package of 4 or more applicable across all The Studios 2019 programmes.
- Black & White card: 15% & 10% savings
Book now!