Sorry, this event's been and gone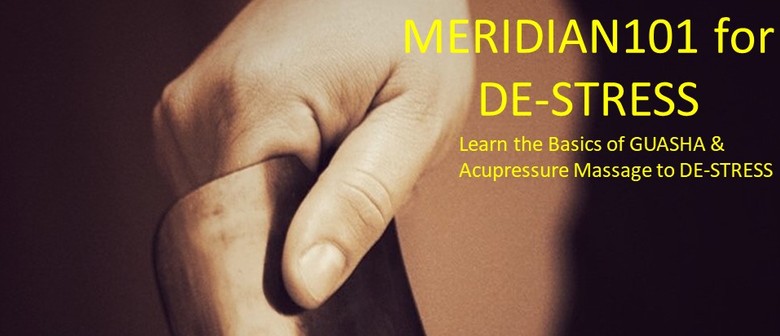 When:
Sat Jan 19 2019, 10:30am–1:00pm
Where: Avita,

401 Commonwealth Drive, Buona Vista, Singapore
Common ailments due to prolonged stress include stiff and painful neck & shoulder, chronic headache, insomnia & poor sleep quality, fatigue, outbreak of acne, short concentration, poor memory, etc.
In this workshop, you will learn how to alleviate stress through meridian therapy, a combination of acupressure massage & Guasha. Guasha is a natural therapy that involves 'scraping' along your body meridian line and acupressure points with a Guasha tool to unblock Chi & Blood stagnation in the body and help you deal with stress.
In this workshop, you will experience how this ancient Chinese healing technique, when combined with the right TCM herbal essential oils, elevates meridian therapy to a totally different level—one that is pleasurable, easy to learn & extremely effective. If this sounds interesting & useful to you, join us in the workshop where you will:
- Learn the theory of Guasha and TCM Oils
- Learn useful acupressure points and meridian lines to deal with various stress related health ailments
- Learn how to perform Guasha & Acupressure Massage