Sorry, this event's been and gone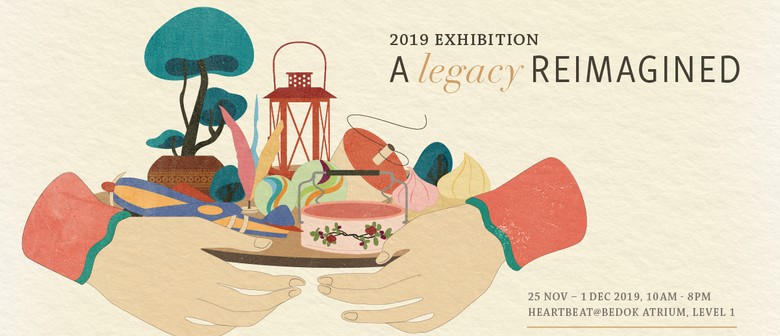 When:
Mon Nov 25 2019, 10:00am–8:00pm
Tue Nov 26 2019, 10:00am–8:00pm
Wed Nov 27 2019, 10:00am–8:00pm
Thu Nov 28 2019, 10:00am–8:00pm
Fri Nov 29 2019, 10:00am–8:00pm
Sat Nov 30 2019, 10:00am–8:00pm
Sun Dec 1 2019, 10:00am–8:00pm
Website:
In the last instalment of The Best of You exhibition for the year, we rediscover the true meaning of 'legacy' through deeply personal stories and intricate artworks of local craftsmen and artists.
The exhibition pays tribute to those who have contributed immensely to the foundation of Singapore's rich heritage, through their undying passions and great dedication to their crafts. From stories of the last Dutch lampshade maker, to traditional Chinese tapestries crafted stitch-by-stitch, to Batik pieces masterfully painted with an artist's years of experience and craftsmanship, to efforts of culture preservation by Heritage keepers, we hope to inspire you to rethink and reimagine how we can better appreciate and continue the legacy of the artisanal crafts and heritage businesses.
It's the perfect opportunity to spend a meaningful day out with your friends and family, and share the best of you with your community.