Sorry, this event's been and gone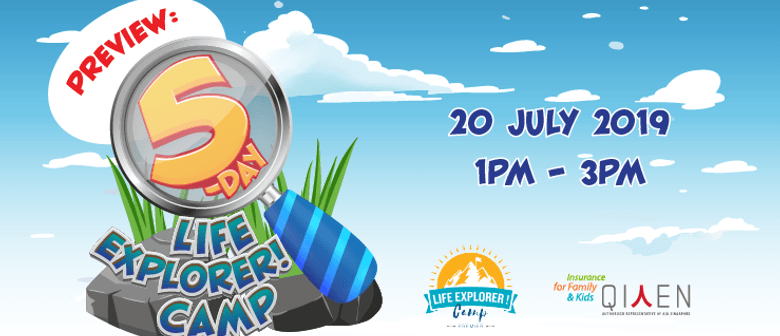 When:
Sat Jul 20 2019, 1:00pm–3:00pm
Website:
Journey with you to raise Healthy, Happy, Resilient and Successful Children

Is your child future-ready?
How does your child need to learn differently and be prepared for the era of technological disruption?
With the increasing demand and stresses in learning and managing life in a world filled with the distraction of digital noises, this seminar will share on how to help your child to stay on course and be resilient to embrace change with a positive mindset?

Come join us and pick up some useful tips on raising kids who can embrace change positively and win in life.

How to nurture your child to be a joyful learner?
How to cultivate the right study attitude in your child?
How To motivate your child to achieve his goal?
How to equip your child with the right study skills?
How to prepare your child to peak right for the exam?
How to maximise the potential in your child?
How to improve your child's learning ability in the shortest possible time?

At the end of the workshop, parents get to catch a preview of the upcoming December camp for children from P4 to P6. This talk and camp are conducted in both English and Mandarin. This camp has been running successfully in Hong Kong, Singapore and Malaysia now in its 23rd year and has trained over 1,500 students.
This camp aims to help your child rediscover the joy of learning and be motivated to live a purposeful life. In this fun and interactive 5-day workshop, your child learns the mindset of an achiever, effective study skills and exam coping strategies to create extra-ordinary results in school and in life. Campers will get to embark on pulsating activities to apply what they have learnt to overcome obstacles and challenges through teamwork and a renewed positive mindset. A HPB Health Coach and Athletic Nutritionist/Dietician will also educate the students through a hands-on workshop to learn about optimizing their peak performance with essential brain and body nutrition.

The Life Explorer! Camp (also known as Super Student Camp) is a holistic and comprehensive camp put together by an experienced camp curriculum team formed by Celine Chai, Parenting Coach and Trainer from Life Dynamics, Jessica See, HPB Health Coach and renown educational psychologist, Dr Ng Meng Lek. This upcoming December camp is held in Singapore and the maximum intake is capped at 30 students from P4 to P6 to ensure quality attention and deliverables to the campers. Early Bird pricing will be released during the camp registration on 20 July 2019 at the Parenting Talk.