Sorry, this event's been and gone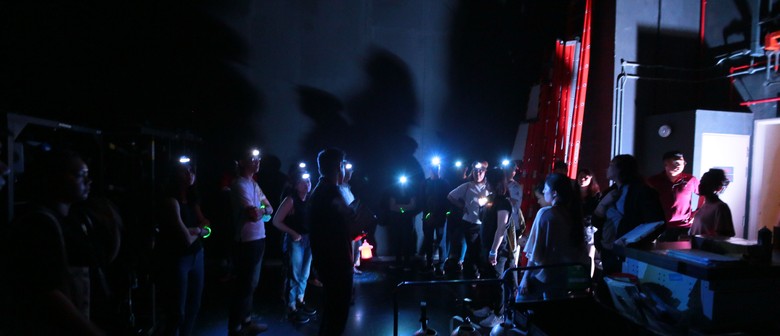 When:
Fri May 24 2019, 11:00pm–12:30am
Sat May 25 2019, 11:00pm–12:30am
Thu May 30 2019, 11:00pm–12:30am
Fri May 31 2019, 11:00pm–12:30am
Sat Jun 1 2019, 11:00pm–12:30am
The late-night backstage tour continues following its success in 2018. In this special Flipside edition, go beyond the stage doors, the dressing rooms and the busy everyday life of an arts centre, as it settles for the night.
Go deep into a hidden Esplanade. Step into the shoes of technicians; discover what lies beneath the stage; and hear mind-boggling facts about the Durian and stories of those working behind-the-scenes. Delve into the spaces in between—stage and backstage, stage lights and shadows, reality and myth.
- Tour Meeting Point: Esplanade Box Office & Info Counter
- Please dress comfortably and wear covered shoes, no slippers or sandals.
- Please note that the tour will bring you to high floors with a view of the ground below. To participate, you need to have a general level of health and fitness, and the ability to climb stairs independently.
Admission for ages 12 & above.
No admission will be allowed once the tour has commenced.