Sorry, this event's been and gone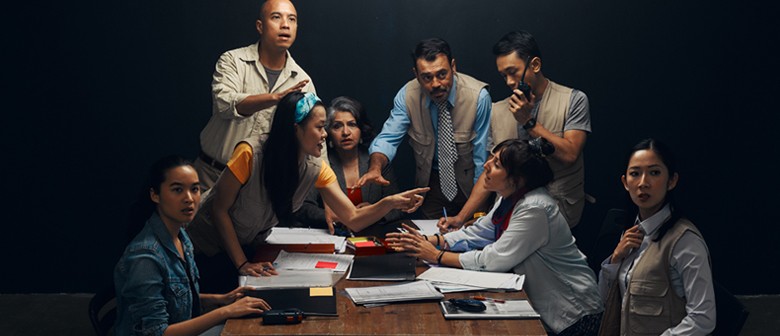 When:
Fri May 24 2019, 8:00pm–10:00pm
Sat May 25 2019, 8:00pm–10:00pm
Sun May 26 2019, 3:00pm–5:00pm
Website:
From critically-acclaimed theatre company Checkpoint Theatre comes Displaced Persons' Welcome Dinner, a powerful new play about humanitarian workers caught in the crosshairs of a crisis. A crisis tests the resolve of the international staff of a refugee camp. Can they stay sane, stay alive, and stay strong when their minds, bodies, and spirits are called upon to do the impossible?
In a multidisciplinary theatrical work set against the backdrop of humanitarian assistance and disaster relief, Displaced Persons' Welcome Dinner, commissioned by SIFA 2019, investigates the realities of the aid industry. With sensitivity and nuance, playwright Huzir Sulaiman delves beneath media portrayals to discover a world where good people struggle with treacherous politics and flawed institutions.
Directed by Claire Wong, this unflinching examination of the idealism and heroism of humanitarian workers raises vital questions about our world—from the nature of conflict, the toxic nature of institutions, and the challenges we face when confronted with powers larger than ourselves.
As the home of new Singapore playwriting, Checkpoint Theatre has produced some of the most vibrant contemporary Asian plays in recent Singapore history, exploring complex issues in deeply personal ways, with richly layered texts and refined aesthetics.
2 hours without intermission. Rating to be advised. Limited concessions available for students, NSFs and seniors. For full festival line-up, please visit SIFA website.