Sorry, this event's been and gone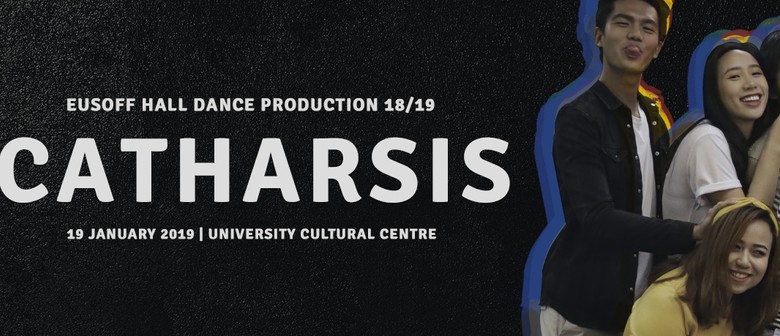 When:
Sat Jan 19 2019, 8:00pm–9:30pm
Do emotions make us human or are they becoming a burden? The future universe provides a panacea by allowing individuals to undergo a treatment to rid themselves of emotions they deem too complicated and burdensome to have. It sure is an efficient coping mechanism but to what extent do we let ourselves lose sight of our own humanity behind the excuse of convenience? An epic tale of love, grief and hope, "Catharsis" will have you witness the journey of 5 friends as they struggle to piece themselves back together, after a shocking turn of events forces them to confront their inner demons.
Eusoff Hall Dance Production is an annual stage performance held since 1991. It is a wholly student-run production where students manage all aspects of the production right from script-writing and directing to the building of sets as well as marketing of the event. It is one of our hall's signature events which also provides an opportunity for residents to hone and showcase their creative talents as well as organizational and management skills.
This year, our storyline revolves around the theme of mental health, and we are collaborating with Community Health Assessment Team (CHAT) to raise awareness about this issue which few talks about in society. We also wish to bring hope and encouragement to people, even though they may be going through tough times at the moment, making our production even more meaningful. We are also a 100% self-funded and student led production, hence, your support will mean a lot to us.