Sorry, this event's been and gone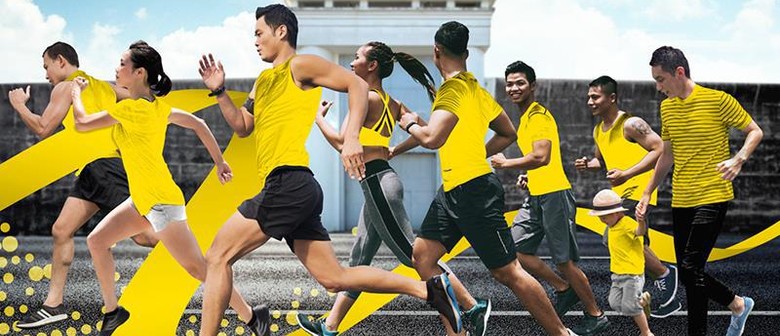 When:
Sun Sep 9 2018, 7:15am–12:00pm
The 10th annual Yellow Ribbon Prison Run will be taking place on Sunday, 9 September 2018. Themed "On the Road to Acceptance, 10 YRs and Running", this year's run celebrates a decade's worth of running in support of second chances and the reintegration of ex-offenders.
Along the race route, you will have the opportunity to pass through historical sites such as the Johore Battery, the Changi Chapel Museum, and the old Prison Wall and Gate (gazetted as one of Singapore's national monuments in 2016), before entering Changi Prison Complex. Proceeds raised from the run will go to the Yellow Ribbon Fund, which supports rehabilitation and reintegration programmes for inmates and ex-offenders, as well as support programmes for their families and children.
This year also marks the 15th anniversary of the Yellow Ribbon Project, highlighting the cause's long-standing dedication in driving acceptance for ex-offenders and encouraging Singaporeans to recognise the importance of community support.
We invite members of public to join us at the Yellow Ribbon Prison Run Carnival from 8:00am to 12:00nn at Changi Prison Complex for a meaningful morning filled with activities while understanding more about the challenges faced by ex-offenders. The Carnival will be open to the public and admission is free. Some of the exciting activities at the Yellow Ribbon Prison Run Carnival are outlined below:
- Pen your personal words of encouragement and hang a Yellow Ribbon on the Tree of Acceptance
- Letters from Behind the Wall – Read about our inmates' aspirations for the future and pen a letter of encouragement back to them
- Enjoy live performances by inmates and their instructors from SPS's Performing Arts Centre
- Understand more about how the community can make a difference to an inmate/ex-offender's reintegration journey through the experiential exhibitions
For more details, visit the Yellow Ribbon Prison Run website and the Yellow Ribbon Project Facebook Page.