Sorry, this event's been and gone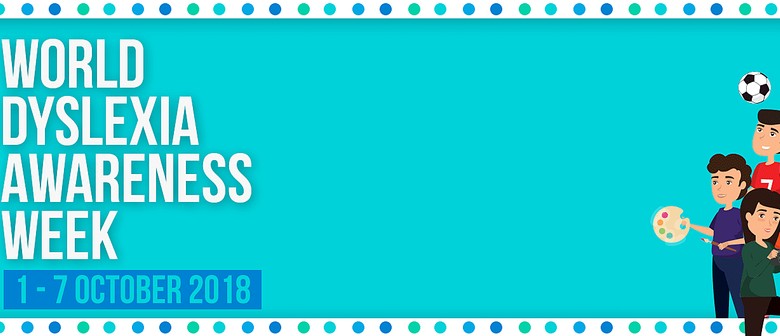 When:
Mon Oct 1 2018, 9:00am
Tue Oct 2 2018, 9:00am
Wed Oct 3 2018, 9:00am
Thu Oct 4 2018, 9:00am
Fri Oct 5 2018, 9:00am
Sat Oct 6 2018, 9:00am
Sun Oct 7 2018, 9:00am
Where: Rex House,

73 Bukit Timah Rd, Bukit Timah, Singapore
Website:
People with dyslexia may face difficulties in learning, but they are distinctive in their strengths and talents too! Did you know that due to lack of understanding of dyslexia, children with this learning difference are often misunderstood, mis-labelled and not given proper attention and support?
Organised by Dyslexia Association of Singapore (DAS), activities at the World Dyslexia Awareness Week (WDAW) aim to help the public understand the challenges brought about by dyslexia—affecting up to one out of 10 people around us.
Take the opportunity to:
- Discover the creativity of children with dyslexia at the DAS Talent Exhibition or at the official WDAW Facebook page
- Make the dreams of children with dyslexia come true by contributing to the Dare to Dream fundraising campaign through a pledge card or help dyslexic children receive proper educational support by donating at giving.sg
- Sign up for a free screening for children aged six to 12 years, if you think your child may be dyslexic
- Learn about intervention strategies for children with Specific Learning Differences from experts at a seminar; or acquire helpful exam and study skills for your child from a tips-sharing session by DAS Academy lecturers
- Learn tips on how to start school right if you are a parent of a child with learning differences in an international school at a Coffee Morning @ DAS International
- Participate in your child's learning journey at DAS by understanding different support strategies at a Parents Support Group Meeting or through the DAS Learning Centre Dress Up
Most activities are free and open to the public. For more information, visit DAS website.
#embracedyslexia #ilearndifferently
Join us to drive positive change for people with dyslexia this October.