Sorry, this event's been and gone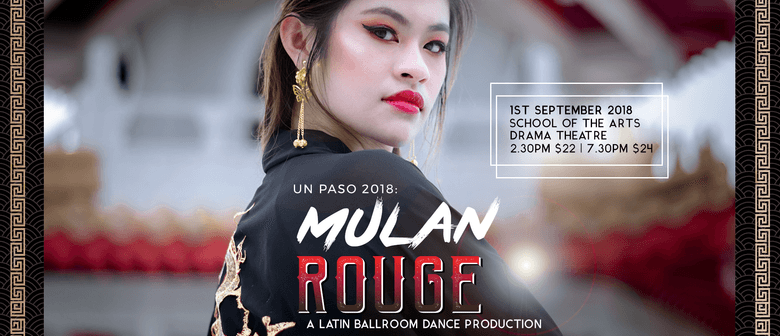 When:
Sat Sep 1 2018, 2:30pm–3:30pm
Website:
SMU Ardiente's annual dance production is back bolder, stronger and sexier than ever! Bringing a twist to your average chinese fairytale comes Mulan Rouge (no its not a typo—read on!). Hold your breath, enter the House of Red Doors; an oriental place where the promiscuous play and scarlet ladies of the house welcome you.
In a twist of fate, Mulan's life as a soldier is thrown into chaos as she discovers a life beyond her own. Caught at a crossroad between her duty and desires, she fights to save her brothers while embracing her new life as a dancer and courtesan.
A new Latin Ballroom dance performance reimagined by SMU Ardiente, the story of Mulan is retold where Mulan is bolder, sexier and raunchier. A story of women empowerment weaved with a tasteful fusion of Mulan and Moulin Rouge will have you holding your breath for more! With Latin beats and fiery moves, be entranced by Mulan Rouge.