Sorry, this event's been and gone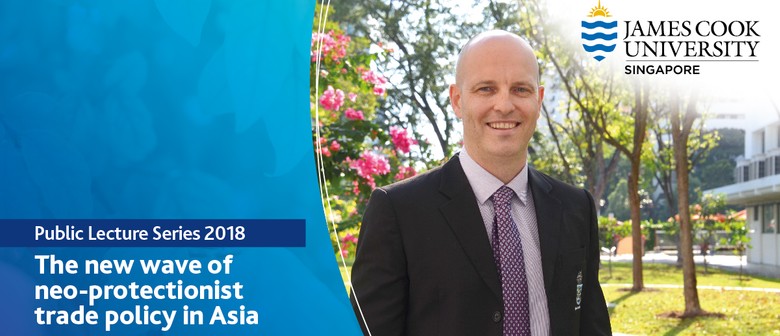 When:
Mon May 28 2018, 7:00pm–8:30pm
Website:
Summary:
The new wave of neo-protectionist trade policy in Asia addresses the neo-protectionist measures that have emerged following the 2008 Global Financial Crisis. It details the movement away by policy makers from a more global liberalized trade agenda to one that is increasingly protectionist and potentially isolationist in its approach. Such an ideological shift can have a profound effect on the way in which global trading relationships develop. Given the recent rhetoric coming out of both Washington and Beijing and talk of a looming trade war on the horizon, there is much at stake for the Asian region.
About the Speaker:
Dr. Wood specializes in the fields of international trade negotiation and the effect of non-tariff barriers on international trade flows. In addition to this, he published a series of international business studies on financial performance and social business adoption. He also has an interest in employee engagement and the important role it plays within a HRM context. His research has been published in a range of prominent international journal publications including Risk Management, Sustainability, Scientometrics. Technology Analysis and Strategic Management, Global Business Review, Business Information Review, Social Sciences, and the Journal of Asian-Pacific Economic Literature, amongst others.
Prior to joining the Department of Business at JCU Singapore, Dr. Wood worked in South Korea for more than 10 years, where he held positions as an Assistant Professor of Industrial Management at Korea University of Technology and Education and more recently as an Assistant Professor of Asia Business at Chungnam National University.
Dr. Wood is also currently the project leader of a Korean National Research Foundation ($50,000 USD) grant which seeks to better understand the impact that non-tariff barriers have on countries trading in the Asian region.