Sorry, this event's been and gone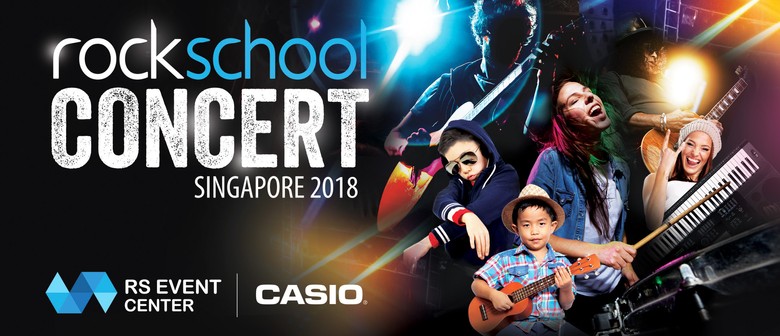 An annual gathering and get together night for Rockschool Students, Teachers, Partners and Supporters celebrating over 25 years of excellence in the field of contemporary music and performing arts education for the Rockschool Community in Singapore.
The Rockschool Concert 2018 will be a dynamic showcase of Talents from Rockschool learners and practitioners in a mixed program of Music and Dance presentations.
- An exuberant and exhilarating presentation with live Musical and Dance numbers from Rockschool Talents
- Exciting Korean Street Dance numbers choreographed by internationally acclaimed dancer Mr Kim "DK" Dong Hyoung and Freddy Yohaki from 5th Avenue Dance School
- Joining the performers are some young, exceptional Rockschool Talents in Singapore—Drummers, Guitarists, Ukulele Ensembles, Pianists, and more!
- This year's concert will also feature performances by special guest performers from the Asia Pacific Region:
Kaori Nakamura, Japan - International Jazz Pianist
Mark Polawat, Thailand - Teenage Fingerstyle Prodigy
- Guest-of-Honour Mr. Alistair Platt, Rockschool UK, Director of Sales, RSL Awards Pte Ltd
Program runs for approximately 100 minutes. There will be no intermission. This event is organized by RS Event Center. Supporting partners CASIO Singapore and 5th Avenue.