Sorry, this event's been and gone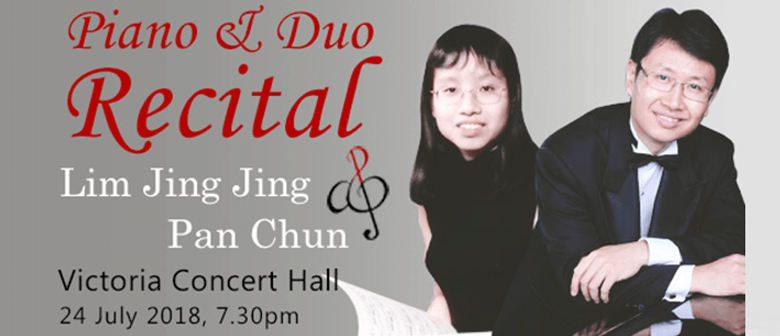 Appassionata Limited is a non-profit organisation committed to bringing chamber Classical music to the public. Our concert series provides a springboard for musical talents to showcase their virtuosity.
Acclaimed Singapore pianist Lim Jing Jing is back for an evening of solo and duo recital at the Victoria Concert Hall. She will join forces with renowned pianist Pan Chun in the second half of the concert—music galore!
Lim Jing Jing was born into a musical family in Singapore. She started playing the piano at the age of four under the guidance of Mrs. Lucien Wang. Her studies overseas were under study grants from the Lee Foundation and the National Arts Council. In 1996, she graduated from the Moscow State Conservatory with a Master of Fine Arts Degree. Jing Jing has won many prizes over the years. She has played in several recitals and have performed with various prominent orchestra. She has taught at the Central Conservatory of Music and is now an associate professor of the piano faculty at the China Conservatory in Beijing.
Pan Chun was born into a musical family and started playing the piano at the age of four. When he was six, his stage performances began with regular appearances in the theatres and halls of Beijing. He has played in numerous recitals and have performed with several distinguished orchestra. Since 1996, he has been teaching in the piano faculty of the Central Conservatory in Beijing. He is now a professor and vice chairman of the faculty.
Programme
- Bach French Suite No.5 in G major BWV 816
- Beethoven Piano Sonata No. 12 in A-flat major, Op.26
- Beethoven Piano Sonata No. 13 in E-flat major, Op.27, No.1
Intermission
- Schubert Fantasy in F minor Op.103 Arranged for two pianos by Harold Bauer
- Brahms Variations on a theme by Haydn for two pianos Op.56b