Sorry, this event's been and gone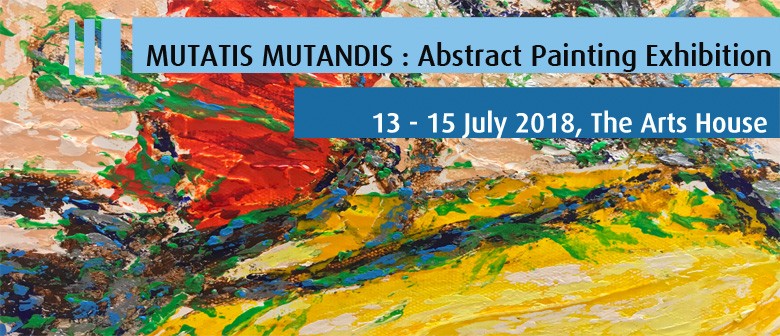 When:
Fri Jul 13 2018, 11:00am–8:00pm
Sat Jul 14 2018, 11:00am–8:00pm
Sun Jul 15 2018, 11:00am–8:00pm
A group show by five NAFA Fine Arts Certificate Programme alumni to celebrate the commitment and achievements made after completing the programme. The five amateur artists share a common interest in abstract paintings. With the support, guidance and fellowship of teacher-mentor Mr. Raymond Yap, they continued to explore and experiment on the relationships between shapes, forms, lines and colours in line with abstract art's objective of breaking away from traditional representation of physical objects. Featuring different styles, expressions and mediums, Mutatis Mutandis is the fruit of the artists' love and labour.
About the artists:
- Raj Kamal, whose organic-based abstract paintings are derived from his experimental ink and paint transfer processes.
- Pearl Ha, whose paintings invite viewers to experience the all-encompassing environments and birth their own meanings.
- Katherine Loo, who is inspired by full-figured forms at different states of entwinement and distills pure feelings into abstract forms.
- Shirley-Ann Oh, whose pieces grow organically to speak to the individual through an interplay of colours and textures .
- Tay Seow Yong, who interacts with the painting as it develops, asking it for the next texture, colour and movement as it evolves.