Sorry, this event's been and gone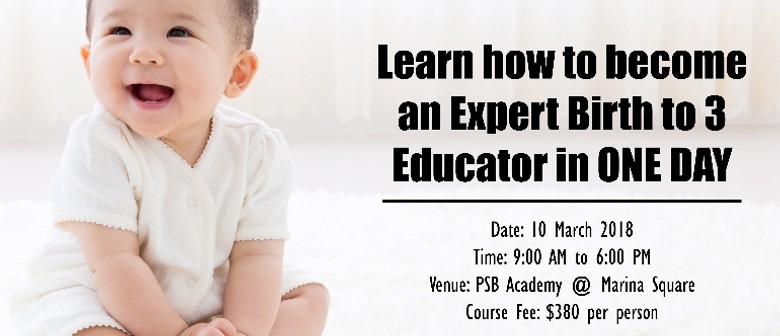 When:
Sat Mar 10 2018, 9:00am–6:00pm
Where: Marina Square,

6 Raffles Boulevard Singapore, Promenade, Singapore
Website:
In response to the Singapore government's recent call for innovation and improvement in early years education, Greentree Montessori will be organizing a one day symposium to break the myths on traditional infant and toddler caregiving approaches and to formally introduce internationally renowned approaches of Dr. Emmi Pikler and Magda Gerber.
Dr. Emmi Pikler (founder of the Pikler Institute, Budapest) and Magda Gerber (founder of the Resources for Infant Educarers, RIE) are remarkable educators who were instrumental in the development of official mainstream infant-toddler curricula, operational policies, and course books used today. They were the educators responsible for coining, advocating, validating and putting into practice the terms and theories of "respectful care", "free play" and "educaring" since the 1960 - 70s. Theories that many present-day educators have now started to adopt.
How you will benefit:
- Gain skills to recognize and facilitate the needs of an infant/toddler
- Learn three proven steps to build strong and trusting relationships between the caregiver and the young child
- Master new practices to facilitate play in order to enhance and encourage learning and independence.
- Discover the secret to a child that can transit calmly and confidently from one activity to another (e.g. from feeding time to nap time)
- Pick up key design considerations to build a safe and intriguing environment for infants
Through this symposium, we hope to inspire new perspectives and equip adults with an effective set of skills to transform daily caregiving and education efforts into simple, enjoyable and happy experiences for both the infant/toddler and the adult.
Whether you're an aspiring or new parent, a professional educator, a school leader, or an individual passionate about best education practices, this symposium is for you.
The event is taking place at the PSB Academy.