Sorry, this event's been and gone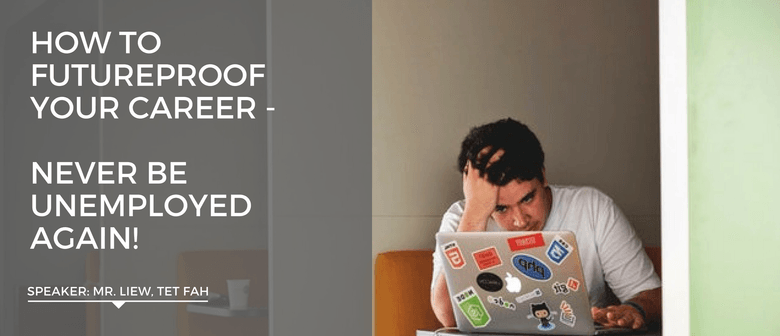 When:
Sat Oct 6 2018, 9:00am–12:00pm
Website:
About Workshop:
This workshop was created from the need from both an Employer and Employee point of view. Employees do not know how to write a good resume or know what to say or act in an interview. Although they might be more than qualified, they aren't getting the job! This workshop is from the employer/HR point of view, how we pick and choose candidates.
The workshop would be utilizing many of my own personal live case examples to give attendees an insight into how the hiring employer think, their expectations, what a job seeker should do to future proof their career & differentiation of their capabilities & competencies so as to enable attendees to plan in a practical context carving out a resilient progressive forward-looking career.
Topics Covered:
Career Positioning - How to differentiate yourself
Career Leveraging - Utilising other career resources or channels
Career Retrenchment - How to survive it
Career Transitioning - Strategies to have a successful career switch
Career Entre/Intra-Preneurship - Adopting a Business Owner mindset
Career SOP Mindset - Career readiness at all time
Learning outcomes:
After attending the workshop, learners will be able to:
- Best position own self during an interview
- Utilize different career resources/channels effectively
- Build a career pro-actively avoiding layoff possibility
- Switch into a different career comfortably
- Adopt an Intrapreneurship mindset approach as an Employee
- Build a resilient, defendable & possibly passionate career for life
About the Speaker:
Liew is a former HR GM of an Aviation MNC & an established leader with 30 years of management experience in HR, Sales, Technical, Entrepreneurship & Industrial Relations. Possessed an MBA with full spectrum HR experience & operations management experience. Experienced entrepreneur running an executive search firm including career counselling & consultancy. Personally career-transitioned himself from technical to sales to entrepreneurship to HR domains in his own career with strong business acumen & creative mindset building businesses from scratch & surviving multiple career transitions/upheavals & family challenges.