Sorry, this event's been and gone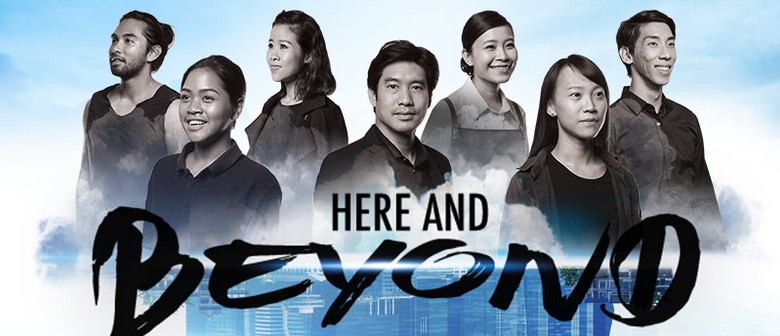 When:
Thu Jul 19 2018, 4:30pm
Fri Jul 20 2018, 3:00pm
Sat Jul 21 2018, 3:00pm
Sat Jul 21 2018, 8:00pm
Sun Jul 22 2018, 8:00pm
Mon Jul 23 2018, 3:00pm
Tue Jul 24 2018, 3:00pm
Wed Jul 25 2018, 3:00pm
Thu Jul 26 2018, 3:00pm
Fri Jul 27 2018, 3:00pm
Fri Jul 27 2018, 8:00pm
Sat Jul 28 2018, 3:00pm
Website:
Here & Beyond is the theatrical adaptation of the novel Here & Beyond: 12 Stories, edited by Cyril Wong. The novel is an anthology of 12 vastly different stories that centres around Singaporean characters. This novel is one of the prescribed 'O' Level Literature text, but is also the only local text.
Toy Factory is proud to be adapting the novel to the stage as part of an effort to uphold the stories that make us uniquely Singapore, telling 12 unique stories that paint the landscape of the country.
Synopsis:
A pregnant Malay woman defends a tiger lurking around her village.
A Judge struggles as he approaches handing out a death sentence.
A student studying in New York feels the vast distance she is from home. A man is ruined from the aftermath of a financial crisis.
12 stories, banded together by its Singaporean protagonists, which are otherwise strangers to each other. Each story is a part of the montage of millions of moments that lead us to the cosmopolitan, urban powerhouse that Singapore has become. Told by an ensemble of 7 actors, Here & Beyond attempts to create a theatrical world in which to house 12 startlingly honest short stories that tell of the inimitable feelings, struggle and ideals that make us who we are.
Visit SISTIC Singapore website to book your tickets now!