Sorry, this event's been and gone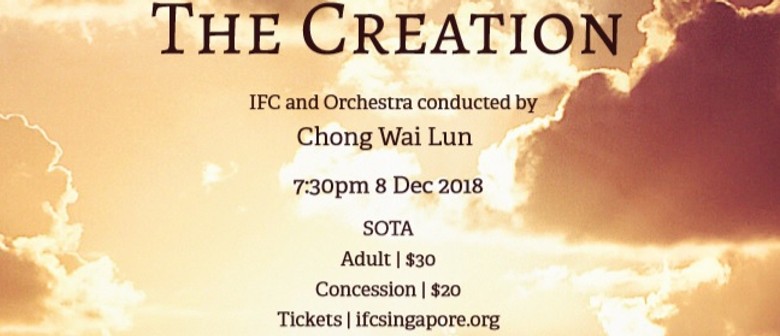 When:
Sat Dec 8 2018, 7:30pm–9:20pm
IFC is excited to be performing Haydn's 'The Creation' this winter season. Haydn was inspired to write this composition after hearing Handel´s big oratorios during his visits to England. It celebrates the creation of the world as described in the Bible, in the book of Genesis. People at the first performance in 1799 were overwhelmed by the depiction ("word painting") of the Chaos before the creation, the appearance of the sun, the creation of various beasts and a huge choir praising God´s work after every day. The work was published bilingually and will be performed in English with an orchestra and soloists under the baton of music director Chong Wai Lun.