Sorry, this event's been and gone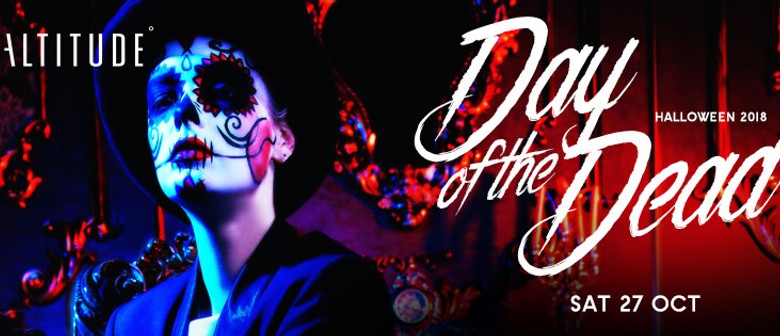 When:
Sat Oct 27 2018, 6:00pm–4:00am
Websites:
October's approaching. A seemingly nonchalant month now riddled with fear from a buzz that has manifested within the central business district, giving leads to an unnatural phenomenon that has attributed to a state of unrest amongst the general public. The bavardage has it that on 27th October 2018, the hysterical and thirsty souls denied from good beats and altitude for far too long will rise from their graves six-feet underground seeking for all beings with red flowing in their veins. The thirst-rampage will not stop till the deranged souls are satiated and quenched. This has raised hue and cry from the frightened and restless public as the media sits in silence at the veracity of the furore.
Centered amidst the chaos, perched sky-high at level 63 where the phantom of the underworld desires to be, 1-Altitude invites you to celebrate the Day Of The Dead with us, making offerings and peace with the undead in prayers that the deranged souls would leave us be. Holding the fort under at level 61 is Altimate with Night Of The Dead as it serves as a holding cell containing the undead. Will you join us in the peace offering or will you be caught in the boney grasp of the deranged souls?