Sorry, this event's been and gone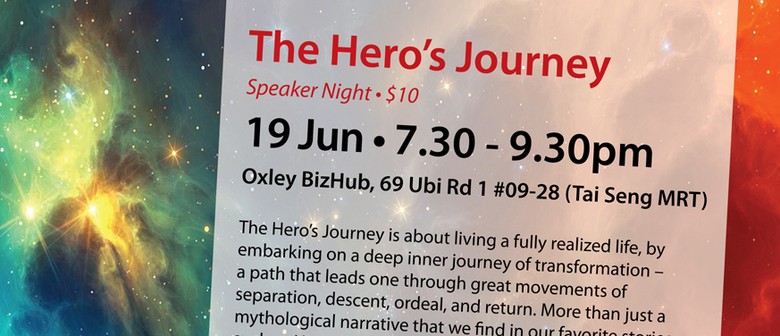 When:
Tue Jun 19 2018, 7:30pm–9:30pm
Websites:
The Hero's Journey is about living a fully realized life, by embarking on a deep inner journey of transformation—a path that leads one through great movements of separation, descent, ordeal, and return. More than just a mythological narrative that we find in our favorite stories such as Harry Potter and Star Wars, The Hero's Journey is a deep truth that applies to every human story. Join our speaker, Judith Dawn Francis, as she brings wisdom and new understanding to the world from her extraordinary tale of courage on the day of the September 11 attacks on the World Trade Center—a day she had to accept the call, face her greatest fear, and overcome her biggest challenge that would transform her life forever.
Free with 2018 membership which is only $30. We will start serving refreshments from 7pm. Please come to register and join us for mingling. You can also RSVP or direct your enquiries to The Dwelling Team @ 81859465 or Ask@dwellinginstitute.com.
About Dwelling:
Dwelling is a space for exploring the fundamental aspects of life through our Wisdom Sessions, Speaker Nights, Firesides, and Workshops. We seek to deepen our self-awareness and enrich our life-experiences by looking beyond assumptions to reach new understanding, and create paths for growth and real change.
Join the discussions on the Dwelling Facebook Page.