Sorry, this event's been and gone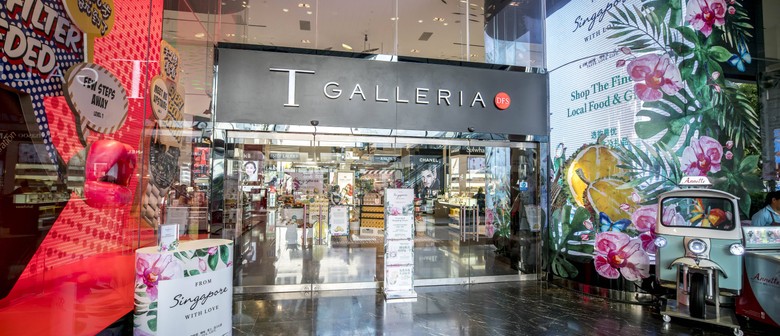 When:
Thu Jul 26 2018, 12:00am–12:00am
Fri Jul 27 2018, 12:00am–12:00am
Sat Jul 28 2018, 12:00am–12:00am
Sun Jul 29 2018, 12:00am–12:00am
Mon Jul 30 2018, 12:00am–12:00am
Tue Jul 31 2018, 12:00am–12:00am
Where: T Galleria,

25 Scotts Road Singapore 228220, Orchard Road, Singapore
"From Destination with Love", a global festival celebrating local food and flavours from nine destinations around the world. Locations include Angkor, Guam, Hawaii, Los Angeles, New Zealand, Saipan, Sydney, Venice and Singapore, which has been chosen as the destination to lead the festival globally. When traveling, we all like to take unique experiences, memories, and emotions back home with us. The festival aims to provide travelers to Singapore and local consumers with a memorable and interactive journey which celebrates local flavours and treats well associated with Singapore's rich cultures and heritage.
The Singapore launch, titled "From Singapore with Love", was held on July 3 at T Galleria By DFS, Singapore on Scotts Road. Featuring an exclusive installation by award-winning Singaporean pastry chef Janice Wong. Known for her unique vision of combining food and art, Ms Wong, previously awarded the title of Pastry Chef of the Year from the World Gourmet Summit Awards, created a colorful 'pop-art' influenced installation featuring a bed of durian—known as the 'King of Fruits' and a distinctive hallmark of Singaporean culture.
The installation also featured two edible walls: one made up of 315 chocolate tiles, each painted with 150 unique photos and graphics representing a part of Singapore's unique heritage and traditions, and another made from over 10 kilograms of local "potong" chocolate, outlining a map of Singapore and showcasing pillars of its diverse cultural landscape and multicultural society. DFS 'From Singapore with Love' is a great opportunity for tourists and locals to purchase and indulge in local flavours from our little red dot.