Sorry, this event's been and gone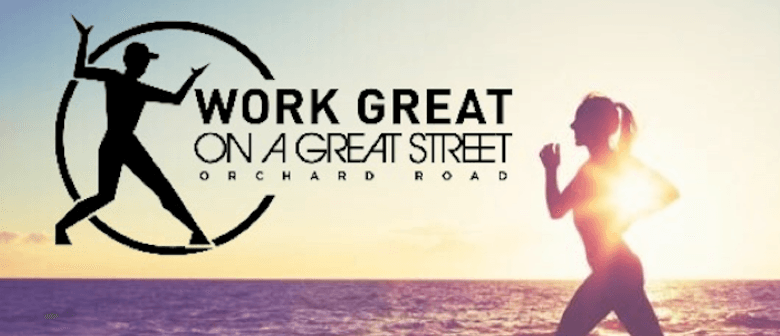 When:
Fri Oct 27 2017, 6:00pm–11:00pm
Mon Oct 30 2017, 6:00pm–11:00pm
Thu Nov 2 2017, 7:00pm
Thu Nov 9 2017, 6:00pm
Thu Nov 16 2017, 6:00pm
Thu Nov 23 2017, 6:00pm
Mon Nov 27 2017, 5:00pm
Tue Nov 28 2017, 5:00pm
Wed Nov 29 2017, 5:00pm
Thu Nov 30 2017, 5:00pm
Fri Dec 1 2017, 5:00pm
Websites:
Orchard Road Business Association brings to you 'Work Great on A Great Street'! For all businesses and workers along Orchard Road—join in with your colleagues for our free fitness and healthy lifestyle events! Come along for Zumba, Yoga, Pilates, Pound, Circuit Training, K-Kardio and so much more, all held on Orchard Road!

There will also be complimentary health screenings, health-related workshops and talks, especially for the Orchard Road community! Let's move towards a healthier lifestyle together!

Sign up now for our free mass workouts and complimentary health screenings at our official website! You will also be able to view the event schedule, with respective locations and timings. But do hurry, as slots are running out fast!

Don't forget to like our Facebook page at www.facebook.com/orchardroad.sg or follow us on Instagram at www.instagram.com/orchardroad.sg for updates on our giveaways, fitness events and tips for a healthier lifestyle!