Sorry, this event's been and gone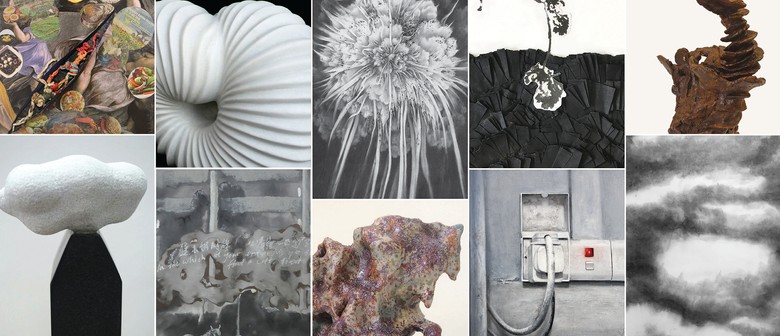 When:
Sat Apr 15 2017, 11:00am–6:00pm
Mon Apr 17 2017, 10:00am–7:00pm
Tue Apr 18 2017, 10:00am–7:00pm
Wed Apr 19 2017, 10:00am–7:00pm
Thu Apr 20 2017, 10:00am–7:00pm
Fri Apr 21 2017, 10:00am–7:00pm
Sat Apr 22 2017, 11:00am–6:00pm
Mon Apr 24 2017, 10:00am–7:00pm
Tue Apr 25 2017, 10:00am–7:00pm
Website:
iPreciation is proud to present "When Space Dissolves into Luminosity; Where Flowers Bloom Amidst Rocks", a group exhibition comprising works by 10 Singaporean artists. This exhibition coalesces the rich diversity and talent of these unique individuals, some of whom are young and emerging artists and the others, established art practitioners with a wealth of experience in the local and international cultural scene. The works on view spans across different mediums; ranging from sculptures, paintings, prints and mixed media. This exhibition examines how artists of today approach questions of authenticity while navigating the ever complex world. This common pursuit for authenticity reflects a desire to be free, autonomous and true to oneself, in a bid to achieve a sense of fulfillment and harmony in life. In light of this sentiment, the artists selected for this exhibition present works that have been informed by inspiring situations. These diverging works are imbued with a critical awareness of the everyday environment and the dilemmas and discontent that arises from progress.
In the visual imageries of Chiew Sien Kuan, Oh Chai Hoo, Ng Siok Hoon and Terence Tan, lies a burgeoning sense of detachment from the physical world, where space seems to dissolve into luminosity and manifest into a utopian state. Other works in this exhibition explore notions of desire, limitations and how one relates to the material world. Both Lim Soo Ngee and Yang Zhong Da highlight subtle details by bringing seemingly incompatible worlds together to create compositions with a streak of odd humor and curiosity. On the other hand, the works of Chng Seok Tin, Han Sai Por, Chua Chon Hee and Lynn Lim are deeply rooted in nature and its inextricable connection to the very essence of life. Each of their creations linger between the fictional and the experiential, suggesting perhaps, within the intersections and between the realm of the real and the imagined is where the authentic lies.
Preview: Thursday, 13 April 2017, 6:30pm-8:30pm
Exhibition Opens to Public: 15 April-25 April 2017