Sorry, this event's been and gone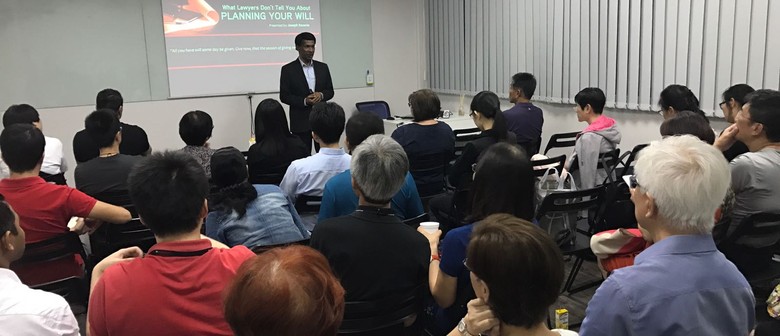 When:
Fri Mar 17 2017, 7:30pm–9:00pm
Website:
Imagine this: Someone dear has just passed away. You are still mourning their loss. Suddenly, you are asked to distribute the deceased's assets. But there's just one thing – you don't know how to! Questions pop up: Where do I start? Who do I turn to? How much does it cost to distribute everything? The stress of losing a loved one and the responsibility of distributing his/her assets gets too much to bear!
Now imagine if your loved one has to go through this if you're no longer around. Did you know that you place your family at a distinct disadvantage should you pass away without a Will? And besides, your estate could pass on to unintended beneficiaries if distribution is left to the law. Would you dare take such a risk?
An exclusive 1 hour talk presented by Highlife Advisory will discuss issues that an individual might face should the worse happen and also how to resolve them!
Topics covered include:
- Who needs a Will and what happens when you die without one?
- Why is Estate Planning a pre-requisite to a well-written Will?
- How to stop to debtors from taking assets away from your loved ones.
- What are the duties of an executor?
- How to keep away unwanted beneficiaries
- How to ensure your children's interests are protected
- Scenarios that can seriously affect your loved ones and many more..
This talk will equip you with the relevant knowledge on pitfalls to avoid and the best course of action in organizing your estate for distribution with a well-crafted estate plan.
So why wait? Register for this free talk now so you and your loved ones can have peace of mind. Seats are limited! Reserve your seat now!
"Someone's sitting in the shade because someone planted a tree a long time ago." - Warren Buffett
Dress code: Smart Casual
Registration starts from 7:00pm onwards