Sorry, this event's been and gone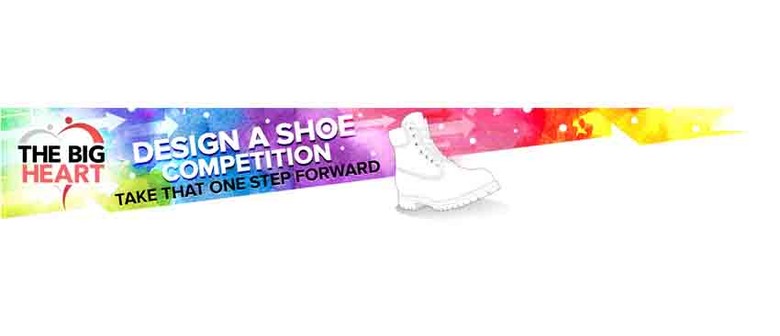 About Design a Shoe Competition
To kick start the launch of The Big Heart, we are launching a nationwide shoe design competition. So what does caring look like to you? Get creative and create your unique design to express what caring means to you.
Stand a chance to win attractive prizes if your entry is selected as the final 10 designs. The winning designs will also be sold at Timberland outlets, where all proceeds go to beneficiaries under Community Chest—so you also are doing good at the same time! Click below for more details.
What to present?
When submitting to the Design a Shoe Competition, keep in mind that your submission will be evaluated on multiple dimensions; i.e. your design is considered together with its visual appeal, overall design, realization technics and material of choice. Applicants should send high-resolution images (at least 300 dpi) of the design and a brief description of the design concept behind the shoe.