Sorry, this event's been and gone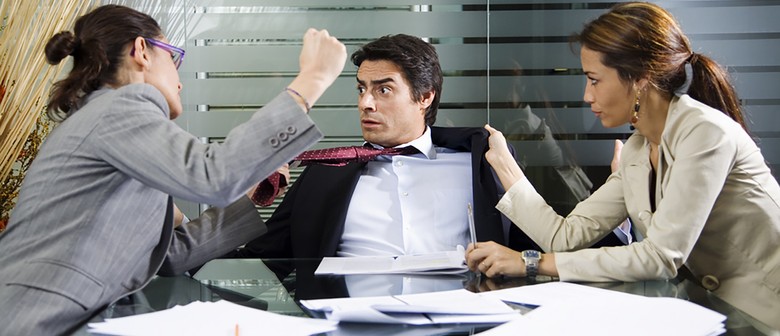 When:
Fri Jun 30 2017, 7:15pm–10:00pm
Fri Aug 25 2017, 7:15pm–10:00pm
Website:
We all know that if a conflict is not managed well, it may lead to disastrous consequences. In a work place, it may lead to drop in productivity, or often directly affect the company's revenue and bottom line. If you are directly involved it will not just affect your performance, it will ultimately blow your chances to get promoted and to earn your well-deserved pay raise. Ask yourself this: can you perform well if you don't like your job? And most of the time it is not the job you hate, it is the people!
Let's now bring the focus to personal life. Can conflict management help in dealing with relationships? You bet! Study shows that the number 1 reason why couples break up is due to their differences: differences in expectations, priorities, values, communication styles, habits or even money management, all of which can lead to conflicts. So in order for us to truly enjoy our relationships, learning to deal with conflict is a must!
I am sure the last thing you want after a day of hard work is to get into a heated argument with your partner! Do you wish you could have a supportive and caring partner? Well now you can, only if you learn to deal with and resolve all the conflicts, and not just sweep them under the carpet.
The question is how? How can I effectively resolve conflicts? Well you have come to the right place. At Lusi Group, we have a team of soft skills specialists who have successfully coached thousands of people in Singapore and transformed their lives. People from all walks of lives - from backend administrators to frontline sales personnel, from blue-collar workers to C-level management, from as young as 16 years old to as evergreen as 70 years old. All together, we have more than 60 years of combined coaching experience!
In this seminar you will learn the following:
- How to handle conflicts with each different profile effectively?
- How to resolve conflicts by our renowned technique 'A.A.A'
- Learn the choice of words that will work instantly!
- How to make people less defensive during a conflict or argument?
- How to speak to someone's motivation, so they feel that you are not against them specifically?
…and much much more!