Sorry, this event's been and gone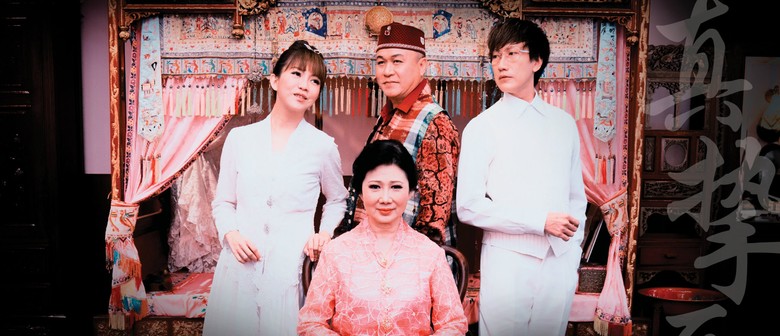 When:
Sat Dec 16 2017, 8:00pm–10:00pm
Charity Concert "Passage of Life"
A union of two souls that ought to have brought bliss, was to become an arduous journey for the bride. Yet, it would be a source of strength and love through her life.
Inspired by our local Straits culture, "Passage of Life" brings to life the lavish Peranakan wedding—along with the intricate costumes and finery, set and music. Through the 'Nanyang Style' of dance language, this multi-faceted performance will feature diverse aspects of the Perakanan culture and cuisine through the narration of Hui Niang's life journey. In support of the Singapore Red Cross and under the direction of the Dance Ensemble Singapore Founder and Artistic Director, Mdm Yan Choong Lian, in collaboration with the dramaturg, Edmond Wong, and renowned Kebaya costume designer, Raymond Wong; with choreography by DES Dance Director, Sharon Low, DES Creative Director, Cai Shiji and DES Resident Choreographer, Goh Yan Dan, and performed by Terene Seow, Jiu Jian, Ang Tallin, Jack Ye Zheng Wen, "Passage of Life" will be presented as a Chinese dance drama, where audience can indulge in an exquisite blance of oriental and contemporary display of movements with a 'Singaporean flavour.
For more information, visit the website.
Check the URL provided, for the video introducing the Charity Concert.
Check the URL below, for the high res photo of the leading performers.
Donations are appreciated and are entitled to 2.5-times tax deduction. All proceeds are channeled to Singapore Red Cross' local humanitarian services for the most vulnerable—ElderAid, FoodAid, TransportAid, Red Cross Home for the Disabled and Day Activity Centre.