Sorry, this event's been and gone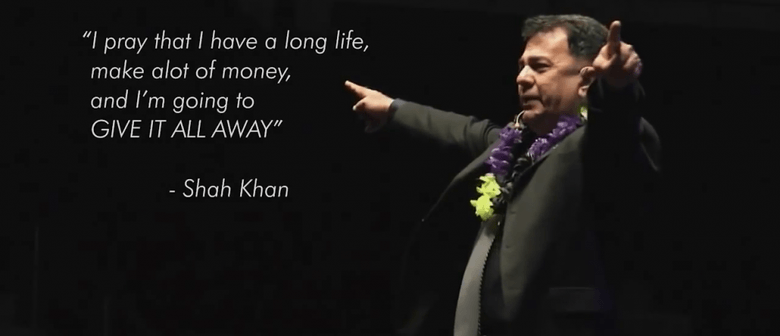 When:
Mon Jul 31 2017, 8:00pm–10:00pm
Mon Aug 7 2017, 8:00pm–10:00pm
Shah Khan, a name familiar to networkers not only in Asia, but also worldwide. During his fifteen-year career in direct sales, Shah Khan has proven himself to be an extraordinary leader whose record-breaking achievements have created one of the industry's fastest-growing teams. Counting an astonishing 250,000+ people operating in his network, Shah Khan is celebrated as Asia's most-connected leader. Shah Khan looks forward to bringing his network marketing experience and leadership strength to YOU and to breaking future world records—a practice that has become his forte. "The true beauty and joy in life does not depend on how happy you are; rather, it depends on how many people are happy because of you," Shah Khan cites as his life philosophy.
Today, we are going to give you a way to make a lot of money. And after we have explained it, we will tell you exactly how to get started. It is a very simple strategy. We have used it and have personally seen it being used at least 100 times in the last 10 years. In the beginning, the success rate was less than 50 percent. But now, because of what we have learned, it is probably over 90 percent.
Those 100-odd efforts are now generating hundreds of millions of dollars in revenues. And it won't cost you too much. We will give you this strategy for free. If you decide to pursue it, you can invest in a shortcut we will recommend. But that is optional.
That's the bait. Here's the catch: Most people who read this message today will not take action because they have already decided that this is not for them. But, in fact, it is for everyone. Rich. Poor. Man. Woman. Black. White. Able-bodied. Handicapped. This is a very democratic opportunity.
Go and grab the limited chance today!