Sorry, this event's been and gone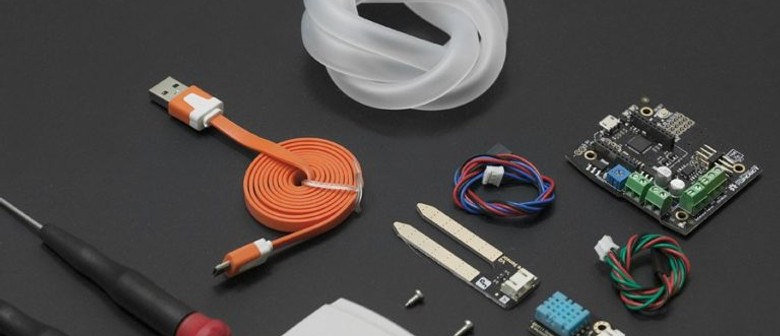 When:
Thu Nov 23 2017, 9:00am–6:00pm
Fri Nov 24 2017, 9:00am–6:00pm
Thu Dec 7 2017, 9:00am–6:00pm
Fri Dec 8 2017, 9:00am–6:00pm
Where: KidsCode SG,

51 Cuppage Road, Orchard Road, Singapore
Website:
Over at KidsCode, we would want to introduce the concept of Internet of Things in a fun and simple way. Your kids will be using a series of microcontrollers, sensors and actuators, to allow gardening to be done in a much more efficient way. Learning is definitely easier with hands on practice on the equipment.
This course is designed to be a 16-hour course, to be conducted over a 2-day duration.
Requirement
- No prior experience required.
What do your kids' learn?
- Enter the world of sensors and micro-controllers
- Understand how to use Internet of Things (IoT) kit to automate daily activities around them
- Making sense of data collected via sensors
- Get to control objects with the use of internet connected mobile or PC
- Your kids will also learn to foster strategic and critical thinking
- Challenge your kids to solve problems independently
- Promotes creative thinking
- Inspire your kids to enhance their knowledge in Science, Technology, Engineering and Mathematics (STEM)
How do we at Kidscode impart our knowledge to your child?
- We guide your child to identify the sensors and labels
- We guide your child to do a step-by-step process for connecting different sensors
- We get them to build the whole hardware unit on their own.
- We teach them how to work with the hardware board
- We get them to work with the robot hardware
- We teach them basic programming concepts
- We teach them to work with the programs to handle hardware using software
- We guide them to handle the robot hardware through a mobile application
This training method helps to instill the basics of coding, the sense of adventure and the confidence to explore new ways to code even after the course has been completed!
Key Takeaways
- Bring home your very first All-in-One, fully packaged IoT kit to automate your gardening at home
What's next?
Take a further challenge with App Creation for both iOS or Android or Minecraft Essentials! where you get to have fun while learning how to code!