Sorry, this event's been and gone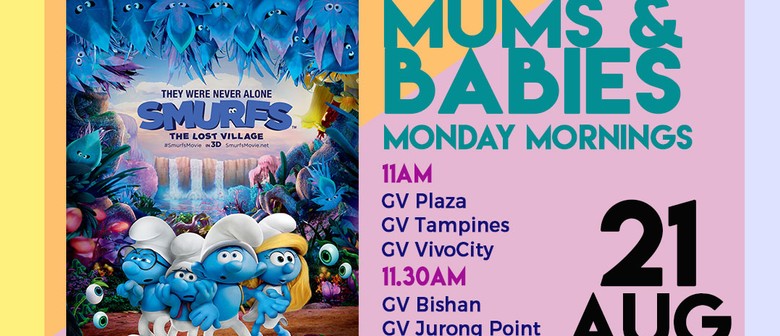 Enjoy a family friendly movie with your baby! Receive a free gift with every pair of tickets purchased, whilst stocks last! Auditorium is well lit with lower audio volume conducive for babies. Diaper tables with amenities are provided!
In this fully animated, all-new take on the Smurfs, a mysterious map sets Smurfette and her best friends Brainy, Clumsy and Hefty on an exciting and thrilling race through the Forbidden Forest filled with magical creatures to find a mysterious lost village before the evil wizard Gargamel does. Embarking on a rollercoaster journey full of action and danger, the Smurfs are on a course that leads to the discovery of the biggest secret in Smurf history!
Advance sales start at 12 noon Thursday 27 Jul 2017.