Sorry, this event's been and gone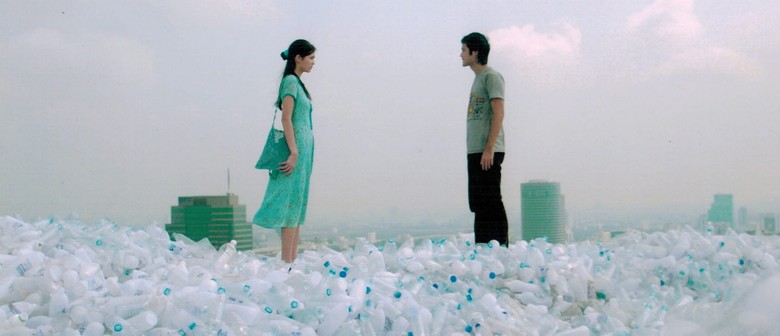 When:
Sun Oct 15 2017, 4:00pm–6:00pm
Website:
Brought to you by National Library Board and Asian Film Archive.
Journey with us through fantastic worlds of Asian films from the 1960s–2000s in this series of Fade In/Fade Out. From the absurd and laughable to the bizarre and downright grotesque, these stories reflect the power of the human imagination when fears and desires take the form of superstition, deities, mythical creatures and the supernatural.
PG/Colour/Thai/English subtitles/100 min
Director: Wisit Sasanatieng
Cast: Mahasamut Boonyaruk, Saengthong Gate-Uthong, Sawatwong Palakawong Na Autthaya
Country bumpkin Pod travels to Bangkok from the countryside, refusing to heed his granny's warning that he will grow a tail if he lived in the city. He finds a soulmate in Jin and they both live out their fantastical lives while trying to fulfill their dreams.
Based on a novel written by Wisit's collaborative partner and wife, this colourful and surrealistic Thai romantic comedy has been frequently compared to Jean-Pierre Jeunet's Amélie.
Influenced by the Thai melodramas of the 1950s and 1960s, Wisit transforms the setting of contemporary Bangkok into a world similar to that of Wizard of Oz, where grandma reincarnates as a gecko, fingers reattach themselves and a dead motorcyclist becomes a zombie.
This film has screened at the Berlin Film Festival, the Toronto International Film Festival and the San Francisco International Asian American Film Festival, and commercially in France.
© Licensed by Five Star Production. All rights reserved.