Sorry, this event's been and gone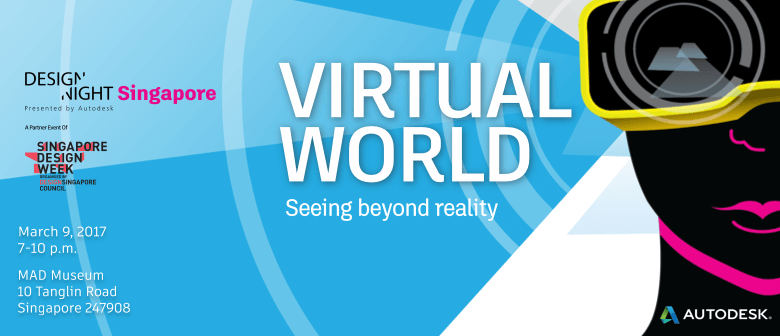 When:
Thu Mar 9 2017, 7:00pm–10:00pm
Seeing Beyond Reality.
Hooked on Pokémon Go? You've made your first foray into augmented reality! Augmented reality and virtual reality—a wholly virtual world—are being used in almost any industry you can imagine, transforming the way we experience architecture, archeology, education, medicine, visual arts, and more.
Unleash your imagination at Design Night Singapore, and experience how augmented and virtual reality are fusing the digital world into our analog one.
Eat! Drink! Make! Learn!
Take home your personalized VR cardboard viewer. Explore the Apollo 11 command module that brought Neil Armstrong to the moon. Fly around buildings from a drone's-eye view...and much more.
Tickets sold are non-refundable. Price of admission includes beers, food, a presentation by a guest speaker and hands-on activities.
About Design Night
From San Francisco to Paris, Tokyo and now Singapore, Design Night is a series of fun-filled design events around the globe presented by Autodesk that brings people together to explore a theme—both new and unexpected—and discover how technology and design are transforming our world. Wherever it may be, you can expect a night of music, food and drinks, hands-on activities and interactive experiences.
Design Night Singapore is a partner event of Singapore Design Week 2017, organized by DesignSingapore Council.
#DesignNightSG #SingaporeDesignWeek