Sorry, this event's been and gone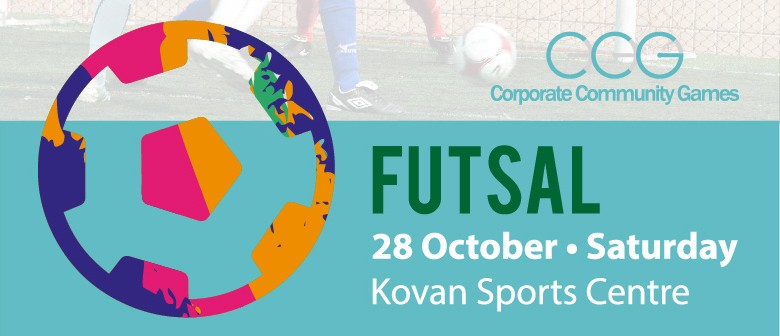 When:
Sat Oct 28 2017, 9:00am–6:30pm
Website:
About Us
Corporate Community Games (CCG) provides opportunities for participants to bond with fellow colleagues and establish new contacts outside a formal setting, promoting healthy living and appreciation for diverse working styles through sports engagement.
Event Category
Men's Opens
Team Composition
- Teams may register a minimum of six (6) players and up to a maximum of ten (10) players.
- A player may only represent one team in the competition.
- A maximum of 5 players are allowed on the court at any one time.
- Special requests for changes in the team list must be submitted to Organisers, and approval will be granted on a case by case basis.
Game Play and Format
- Preliminary Round will be played through Round Robin format.
- Allocation of teams to each group is based on random system draw pre-decided by the Organiser.
- The preliminary round winner shall be the team with the greatest number of points in each group.
- Top two of each group will advance to the knockout stage of the CUP competition.
- The third & fourth placed teams of each group will proceed to the knockout stage of the PLATE competition.
- If the scoreline is a draw at the knockout stages, kicks from the penalty mark will follow. Three kicks from each team will first be used to determine the winner. If this is not possible, then sudden death rules will apply to determine the winner.
Registration Closing Date
18 September 2017, Monday 2359hr (or when all slots per sport event category is fully taken up, whichever earlier).
For more information on Corporate Community Games 2017 package & charges, please email to garyching@ccg.com.sg or call +65 9726 8772.