Sorry, this event's been and gone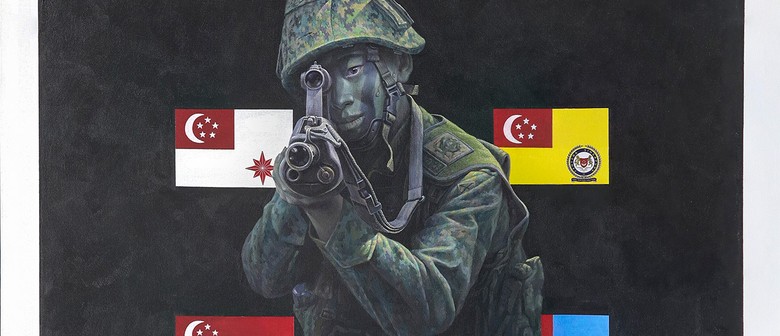 When:
Sat Jun 24 2017, 10:00am–10:00pm
Sun Jun 25 2017, 10:00am–10:00pm
Mon Jun 26 2017, 10:00am–10:00pm
Tue Jun 27 2017, 10:00am–10:00pm
Wed Jun 28 2017, 10:00am–10:00pm
Thu Jun 29 2017, 10:00am–10:00pm
Website:
With this year marking 50 years of National Service, Commemorating NS50 Through Art seeks to capture the spirit of National Service, which in many ways, reflects the heart and soul of Singapore. This exhibition intends to showcase how this rich and eclectic tradition expresses the day-to-day lives of our national servicemen through various mediums. Even at a time when digital media are presenting alternative forms of information, visual art remains a compelling means to reach into one's mind to excite and delight. As Singapore continues to flourish, local visual and art culture will partner this growth to chronicle our remarkable story. This evolution solidifies the bedrock of our culture and maintains art as a subject to be admired, desired and collected.
Over the years, many generations of Singaporean sons have served with pride and honour in defence of their country. In time to come, their sons, and the sons of their sons, will continue in this fine tradition. The development of art in Singapore has also gone through a similar journey. Together, generations of servicemen and artists have each contributed, in their own ways, to the continued growth and success of our nation.
Just as the honourable duty of defending our nation has passed from one generation to the next, the torch of progress in Singapore art has passed from the 1st generation of pioneer artists to the 2nd and 3rd generation artists, many of whom are represented in this exhibition. Commemorating NS50 Through Art is a unique ground-up initiative by local artists from the Singapore Art Society, in tribute to the contributions of our national servicemen, past and present.