Sorry, this event's been and gone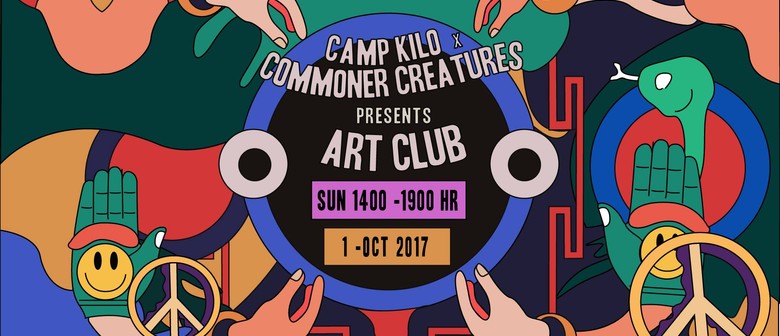 When:
Sun Oct 1 2017, 12:00pm–6:00pm
Website:
Art Club is back for its fourth edition to support and grow a community of makers, doers, and craftspeople. For the upcoming #CCArtClub, we've invited Ulysses and Kenneth Francis to take over the decks to show you a good time. Expect a day of fun involving art, music, art jamming and Sunday roast with a drink or two, along with the good folks at our favourite roast joint. Some daytime dancing will be appreciated!
DJs:
Ulysses (Mugic, The Council)
Kenneth Francis (Beatroot, Meshradio)
Confirmed artists:
Living Your Dharma
Hearts and Flowers
Reza Hasni
Secret Item Menu
Juls
Amien
Want skincare
NiLuh Jewelry
Say What
OliveAnkara
Lemon Lambs Art
Laugh and Belly
Scong
Stab By Step
Rarebookstore (IG: @rarebookstore)
Ocean G.
Elen Winata (IG: @elenwinata)
Scrabbyknees (IG: @scrabbyknees)
Lynette Lim/Yama Yama Store/Momotaki (IG: @momotataki)
ARTdifferently
***Cash transactions for all art purchases only.
**Event visual artwork is created by Reza Hasni.
If you're interested in showcasing your work at the upcoming Art Club, drop us an email at commonercreatures@gmail.com.