Sorry, this event's been and gone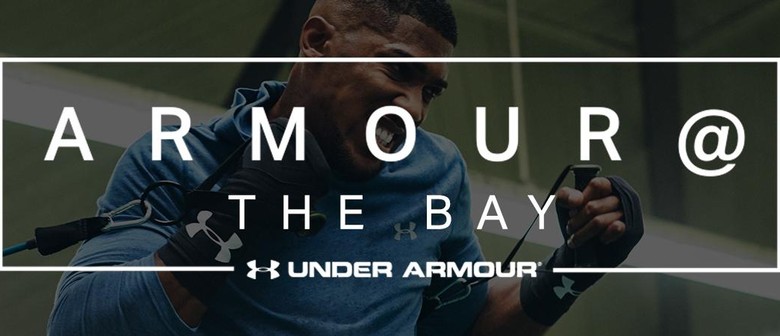 When:
Tue Jun 20 2017, 6:30pm–7:30pm
Website:
This Armour@TheBay session will be Zuu, brought to you by Virgin Active. Followed by Kettlebell HIIT Blast conducted by coaches from HerLifts Active Room!

Workout Schedule
Session 1 - 6:30pm to 7:30pm (Zuu)
Session 2 - 7:30pm to 8:30pm (Kettlebell HIIT Blast) *Full*

Notes to participants:
- All successfully registered participants will be get a 15% off Under Armour merchandise with no minimum spending. Simply produce your event confirmation e-mail to the store staffs. (Valid only from Tue 20 June–Tue 27 June).
Session 1 - Zuu
Zuu is a training methodology used in elite sports and armed forces around the world. Using animal movements, example, bear crawls, gorillas, frogs iguanas etc to build overall strength, mobility, flexibility, injury prevention and cardio vascular improvements.

Doesn't matter where your fitness levels are at, Zuu is catered to all.

Session 2 - Kettlebell Hiit Blast *Full*
Kettlebell HIIT Blast is strength-¬based and metabolic-conditioning session. It involves structural and compound exercises with kettlebells. Incorporating kettlebell into various cardio exercises, it aims to lean up your total body and surge your metabolic rate.
Sign up here: https://www.tripleready.com/ArmourAtTheBay