Sorry, this event's been and gone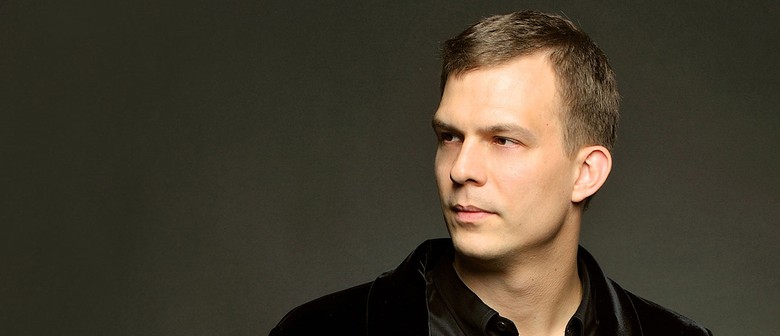 As a part of his 2017/2018 World Tour, Adam Gyorgy returns to Esplanade concert hall with a poetic program with works of Frederic Chopin, Franz Liszt and his own improvisations. Known best for his Liszt interpretations, Mr. Gyorgy is recognized worldwide as one of today's finest pianists. In 2012, he opened the UEFA European Football Championship in Warsaw with a fun and unique interpretation of Chopin's Winterwind broadcast live to an audience of 300 million across the globe. A prestigious Steinway Artist, Mr. Gyorgy has played in multiple sold out performances at Carnegie Hall, sold-out performances at the Chan Centre for the Performing Arts (Canada), the Palace of Arts (Hungary) among others. Mr. Gyorgy's recent performances include The United Nations Day Humanitarian Awards Gala Dinner in New York City where he was invited to the 70thAnniversary of United Nation as the honorary musical guest.
Adam Gyorgy will perform a unique one hour program at Esplanade with no intermission with works of Frederic Chopin, Franz Liszt and his own. The audience will begin this musical journey with Adam Gyorgy's improvisations, which always tells a genuine and personal story of Adam's emotional experiences. This 20-minute section includes melodies from Adam Gyorgy's childhood including well-known Hungarian folk-songs and his own simple melodies. Afterwards, Mr. Gyorgy will continue with his favorite romantic repertoire from Frederic Chopin and Franz Liszt.
The following three miniatures: two Chopin Mazurkas (c sharp minor Op. 6 No. 2 and a minor Op. 17 No. 4) and the Nocturne in c minor (Op 48 No. 2) are Chopin not so often played masterpieces about humanity, deep bond and dedication to his homeland and death. Following this intimate section, Mr. Gyorgy finishes his program with the rarely played composition of Franz Liszt: Legend No. 2 in E major and one of Mr. Gyorgy's favorite, Frederic Chopin's Scherzo No. 2.
Mr. Gyorgy's ability to connect with his audience is remarkable whether in a small, intimate concert or in a large, highly televised performance. Adam Gyorgy creates an ambience that interwines celestial music and communica- tion, in which makes up a signature Adam Gyorgy experience that is incom- parable to others.
The inspiration of this evening's program comes from the mantra of The Adam Gyorgy Foundation: invest in talent, inspire excellence.