Sorry, this event's been and gone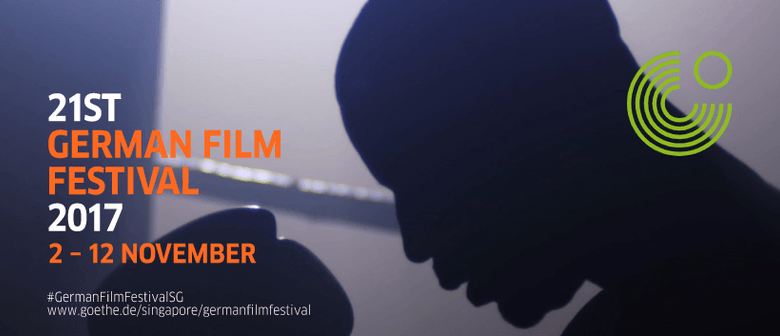 When:
Thu Nov 2 2017, 8:00pm–11:00pm
Fri Nov 3 2017, 7:00pm–11:00pm
Sat Nov 4 2017, 1:00pm–11:00pm
Sun Nov 5 2017, 2:00pm–11:00pm
Mon Nov 6 2017, 8:45pm–11:00pm
Tue Nov 7 2017, 7:00pm–11:00pm
Wed Nov 8 2017, 7:00pm–11:00pm
Thu Nov 9 2017, 7:00pm–11:00pm
Fri Nov 10 2017, 7:00pm–11:00pm
Sat Nov 11 2017, 2:30pm–11:00pm
Sun Nov 12 2017, 2:00pm–11:00pm
Attention all filmgoers! Singapore's largest foreign film festival, the German Film Festival (GFF), returns with its 21st edition over two weekends from 2 to 12 November.
Unlike its previous editions, theGFF 2017 will showcase over 30 films which highlight topical current affair matters such as the increasing global migration and debates on education systems.Filmgoers in Singapore can look forward to an exciting programme line-up at the GFF 2017:
- The opening film, Western, which premiered at the recent Cannes Film Festival;
- Led by acclaimed Singaporean filmmaker K. Rajagopal, students from Puttnam School of Film and Animation, LaSalle College of the Arts have created their own short films in response to the works of German directors;
- Musikino at The Projector which focuses on music films;
- Family-friendly animation films at Singapore Botanic Gardens; and
- Retrospective at the National Museum of Singapore which will showcase significant films from 1970s to 2010s.
Film enthusiasts can also get up-close and personal with the filmmakers of To Be a Teacher (Jakob Schmidt), Raving Iran (Susanne Regina Meures) and actress Sylvaine Faligant of Club Europe at the post-show events.
Ticket sales will start from 19 October. For more information, please visit the website.