Sorry, this event's been and gone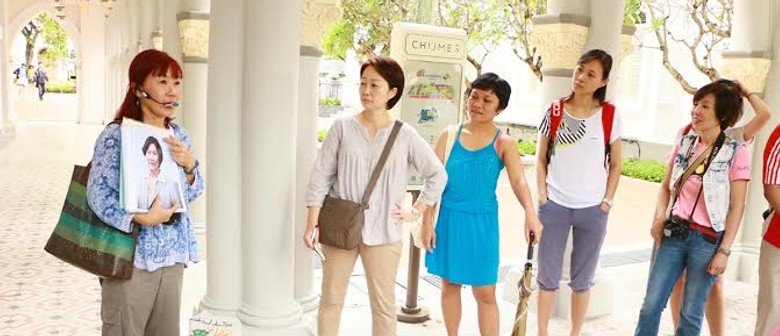 When:
Sat May 7 2016, 9:00am–11:00am
Sun May 8 2016, 9:00am–11:00am
Many of Singapore's historical landmarks have become the city's defining features, but do you know which ones bear the prints of the pioneering women of Singapore?

As part of the Singapore Heritage Fest 2016, the Singapore Women's Hall of Fame will be organizing a heritage tour, "Walking in the Footsteps of our Foremothers", where we bring you around an area brimming with history, to 'relive' the steps of the inspiring women that have played an instrumental role in shaping the nation. From social workers, to diplomats, to doctors, to performers to law-makers – these women are leaders in their own right. From changing laws to protect women, to educating children, to breaking down barriers in the male-dominated arena – these women have made their mark.

The tour will start at the Singapore Council of Women's Organisations (SCWO) with an exhibition of the female pioneers who will be featured on the walk, which is part of a larger exhibit "A Salute to the Pioneering Women of Singapore", held at the National Museum late last year. The exhibition also features a tribute section where you can dedicate a message to any Honouree from the Hall of Fame, or write a tribute to an inspirational woman in your life as a personal Hall of Fame!

Come join us!