Sorry, this event's been and gone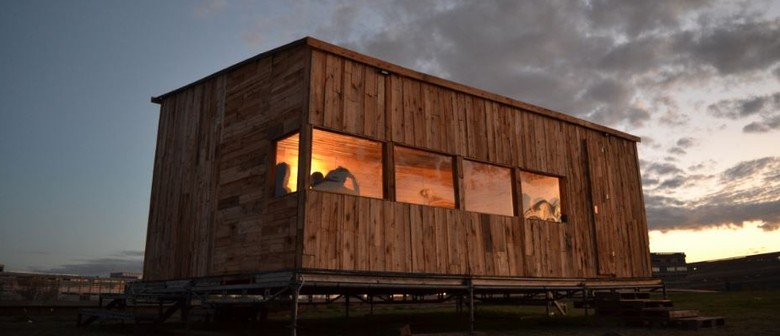 When:
Wed Sep 7 2016, 10:00am–12:00am
Thu Sep 8 2016, 12:00am–12:00am
Fri Sep 9 2016, 12:00am–12:00am
Sat Sep 10 2016, 12:00am–12:00am
Sun Sep 11 2016, 12:00am–10:30pm
Website:
Celebrated Argentine artist Fernando Rubio is a dramatist and a visual artist whose works have been staged across Europe, South America and the United States. For Singapore International Festival of Arts 2016, Rubio creates uniquely Singapore versions of Everything By My Side and Time Between Us, two gripping performance pieces that will have you enjoying new space and time perspectives.
A small house somewhere in the city. Built with wood fragments from other houses that no longer exist. Inside the house, a man resides.
For 24 hours a day for five days, spectators can visit the man and his house and stay for different situations: a story will be repeated four times a day, and scheduled discussions will take place with experts where spectators can participate in these conversations. Everything happens in the house.
Starring the award-winning actor and director Oliver Chong from The Finger Players, Time Between Us is a meditation on aloneness, saying goodbye to what we know and embracing change, in order to recover potent memories. Come into Chong's new house and be his guest.
Performed in English.
The following slots require a ticket ($10/-) which is available from SISTIC. Registration is required as space is limited.
5:45pm Storytelling (Text by Fernando Rubio)
7:00pm A Conversation
8:15pm Storytelling (Text by Fernando Rubio)
9:45pm Storytelling (Text by Fernando Rubio)
Apart from these fixed events, audiences can join Chong freely whenever the house is open.
Rating: General