Sorry, this event's been and gone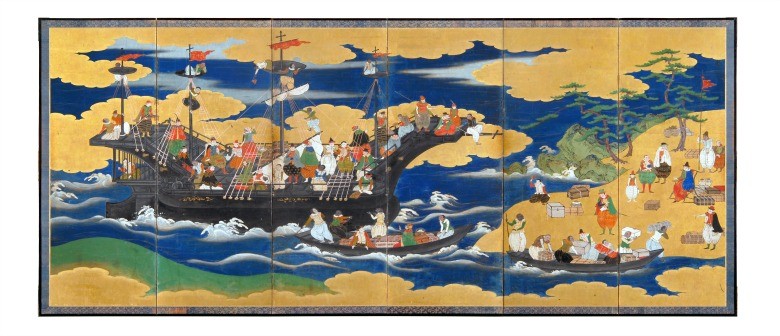 When:
Thu Jul 7 2016, 7:00pm–8:30pm
In 1543, Portuguese traders arrived in Japan. As a result of this first encounter with Europe, Japan was quickly drawn into a global network of commerce, politics, religion, and culture. Trade with Portugal introduced exotic animals and plants, guns and gunpowder, new vocabulary, and even culinary techniques.
Christian missionaries came with the traders. At first they had success and gained the support of Japan's ruling classes. In this early period of contact with the West, Japan sent two delegations to Europe. This lecture will discuss these fascinating embassies to the West and the wonderful legacies of cross-cultural exchange they left behind.
About the speaker
Clement joined the ACM in 2008. He started as an assistant curator for South Asia, and became curator of Cross-Cultural Art in 2010. He has curated the exhibitions Hunters & Collectors (2009), Devotion & Desire: Cross-Cultural Art in Asia (2013), and most recently, the new Trade gallery at the museum.