Sorry, this event's been and gone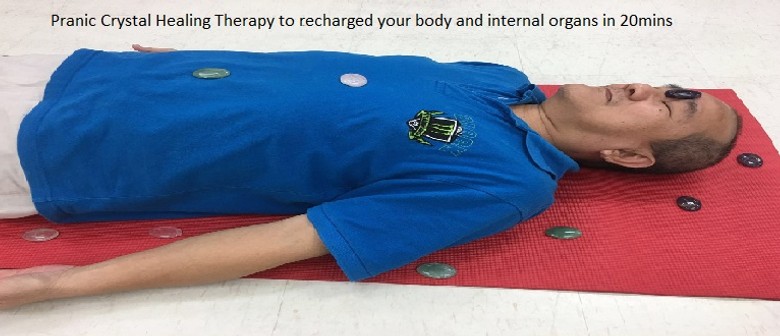 When:
Sat Oct 1 2016, 1:00pm–3:00pm
Sat Oct 1 2016, 4:00pm–6:00pm
Where: CIS,

1 Sophia Road, Peace, #04-07/08/09, Little India, Singapore
A quick recharged using charged crystal pebbles to cleanse and energised our energy centres and internal organs in 20 mins.
What can the crystal therapy helps:
Cleanse and energize of the heart and lungs
Cleanse and energize liver, pancreas and stomach
Cleanse and energize the brain, the pineal gland and nervous system
Cleanse and energize the pituitary gland and endocrine glands
Cleanse and energize the throat, thyroid gland, the trachea and the esophagus
Cleanse and energize the small and big intestine
Cleanse and energize the sex organs and urinary bladder
Release stress and tension
Only for those who are new to Pranic Healing, you are welcome to experience this pranic crystal healing therapy.
Each session is 2 hours and includes:
- Crystal healing therapy
- Explanation on how Pranic Healing works on our bio-plasmic body for physical, emotional and mental wellness, leading to happiness, success and prosperity
- Also pain relief for those who have stiff shoulder, neck or lower back pain
Each session is limited to 12 people.
Hurry now to register your seat by SMS to 9273 0330 with <HC1> <Time> <Your Name>
**Open to all above 16 years old
## Please bring along a towel as head rest as you will be lying down on a yoga mat.
Don't missed this chance to experience one of Master Choa Kok Sui's Pranic Healing techniques. Understand how Pranic Healing is a way of life, a spiritual technology to help us lead a happy and successful life. Change your inner world and your outer world will be change. Your life destiny lies in your hands!