Sorry, this event's been and gone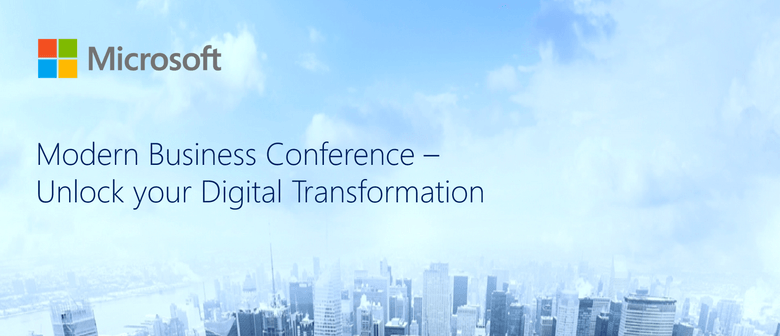 When:
Tue Nov 29 2016, 8:30am–1:00pm
Website:
Dear Customer,
In the Fourth Industrial Revolution, every company is essentially a technology company. Every business and industry will undergo digital transformation as technology disrupts existing structures.
In no business segment is the digital transformation having a greater impact than with small and midsize businesses. With digital technologies enabling the democratisation of IT, the multiplication of channels to deliver services and products, the astounding increase in work mobility and an incredible level of access to business data; SMB employees can be more effective than ever before.
How is your business being digitally transformed? How is your core business model being changed by digital technology? Irrespective of the industry you are in, you have to start thinking and operating like a digital company. It's no longer just procuring one solution and deploying one solution. Instead, it is building out what we refer to as systems of intelligence – digital feedback loops that help you engage with your customers, empower your employees, optimise your operations, and reinvent products and business models.
At Microsoft, the business continues to raise expectations around the role that IT can play by aligning digital services into cross-company service offerings. We see that same expectation in every industry that Microsoft serves – including yours.
We invite you to join us at the Modern Business Conference – unlock your Digital Transformation on Tuesday, November 29, 2016, as we come together to make digital transformation real for you and your organisation.

- Discover tech innovations including chatbots and how you can maximise them for your business advantage
- Learn from the lessons of your peers like MindChamps as they embark on their own digital transformation journeys
- Understand from SME Centre @ SMCCI on the various potential government grants and assistance that SME can apply
- Networking among peers
Sessions Overview (*)
Keynote: Digital transformation
Empower your employees with Mobile Productivity
Modern Workplace in action
Enjoy enterprise-grade security with Windows
Driving innovation in a digital economy