Sorry, this event's been and gone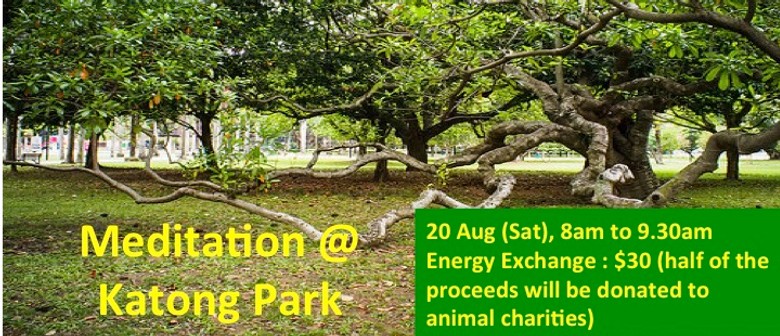 When:
Sat Aug 20 2016, 8:00am–9:30am
Where:

The Healing Space

,

Junction of Meyer Road and Ford Road, Katong
Inviting you to Katong Park for an Outdoor Meditation. It will be an Earth Healing Meditation to anchor God's love and light into Mother Nature. We will also be connecting to the Guardians of the Trees and with the energies of the land. Katong Park is one of the oldest parks in Singapore, built around the 1930s. It is located at the junction of Meyer Road and Fort Road, and had its own sea frontage, which was lost due to land reclamation.
This will be a sitting & walking meditation. Wear your sunhat & bring grounding crystals such as hematite, smoky quartz, tourmaline, agate or any black or brown-coloured crystals.
Details of Meeting Point for Katong Park
Location of Katong Park - at junction of Meyer Road & Fort Road
Meet at Entrance of Park
https://www.nparks.gov.sg/gardens-parks-and-nature/parks-and-nature-reserves/katong-park
Half of the proceeds will be donated to animal charities.