Sorry, this event's been and gone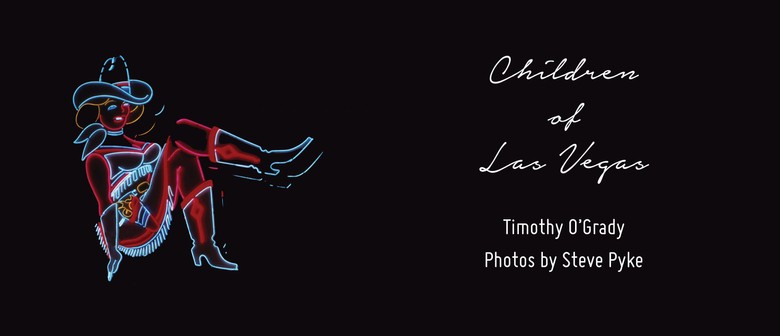 When:
Sat Nov 12 2016, 7:00pm–9:00pm
These are true stories of growing up in the world's playground. By Timothy O'Grady, with photographs by Steve Pyke
"I hope people will read it so they know what it costs to grow up in this place the world treats like a playground." - Cindi Robinson
Las Vegas is a much regarded city, a global celebrity for its glitter and splash, and its offer of fulfilling all your desires without any repercussions. But what happens to the people who have to grow up there?
Award winning author Timothy O'Grady lived and taught in Las Vegas for two years, and near the end, in a class he was teaching, his students began to speak of what it was like to grow up in the world's playground. They spoke of being robbed by their parents, routinely losing their homes and raising themselves while their parents pursued the addictions serviced by the city. There were overdoses, desert shoot-outs, suicides, all before high school was over.
Children of Las Vegas is a collection of ten of their stories, interspersed with short essays about the city by Timothy, and portraits by highly acclaimed photographer Steve Pyke.
Join us for a conversation with Timothy O'Grady at the book launch of Children of Las Vegas (International Edition).
We are also looking for stories of #addiction #gambling to share at the launch. This can be your own story, or someone you know of. Email ethos@pagesetters.com.sg by 1st Nov 2016 if you'd like to share a story, and to find out how.