Sorry, this event's been and gone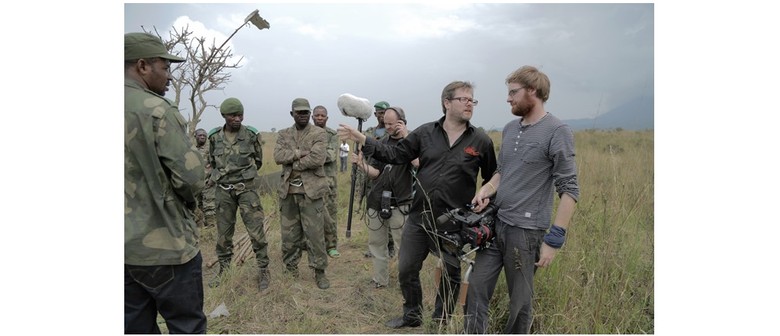 When:
Tue Aug 16 2016, 7:00pm–8:15pm
Where:

Dance Studio, Victoria Theatre, Level 3

,

201 Victoria St, 07 - 02 / 03 Bugis Junction,, Bugis
Website:
A Talk By Stefan Blaske - New Artistic Trajectories of Milo Rau
Join International Institute of Political Murder's (IIPM) dramaturg, Stefan Bläske as he traces the arc of Swiss theatre and film director Milo Rau. In this engaging discussion, Bläske will discuss the forms of theatrical and political theatre made famous by the IIPM. You will also get an exclusive look at the trailer of the upcoming documentary "The Congo Tribunal", which examines harrowing cases of mass murder and displacement in Eastern Congo. Bläske will also touch on the recent European trilogy of Rau's from "The Civil Wars" to "The Dark Ages" to "Empire".
Milo Rau (born 1977) is a Swiss theatre and film director, journalist, essayist and lecturer. Rau studied sociology, German and Roman studies in Paris, Zurich and Berlin under Tzvetan Todorov and Pierre Bourdieu, among others. In 2007, Rau founded the theatre and film production company IIPM, which has been invited to some of the biggest European festivals, including the Festival d'Avignon and the Berliner Theatertreffen.
Stefan Bläske is a dramaturg and lecturer living in Cologne, Germany. He has worked for IIPM since the production of "The Dark Ages". He studied theatre and media, philosophy, and public management. He has written reviews and articles for German theatre journals, such as the TdZ supplement Double and Fotogeschichte. From 2011 to 2013, he worked as a dramaturg at the Bavarian State Theater, Residenztheater Munich. In 2014, he was a mentor for stage direction and dramaturgy at the Otto Falckenberg Schule in Munich.